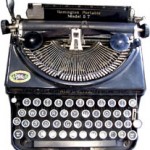 M*A*S*H was a powerhouse show for CBS from 1972 to 1983, depicting the adventures of the fictional Mobile Army Surgical Hospital 4077 staff during the Korean War.  Guest stars populated M*A*S*H, later becoming fixtures of other CBS shows.
Joan Van Ark and Knots Landing.
Gregory Harrison and Trapper John, M.D.
Vic Tayback and Alice.
Linda Kelsey and Lou Grant.
Sorrell Booke and The Dukes of Hazzard.
Susan Saint James and Kate and Allie.
M*A*S*H guest stars also became cornerstones of shows on other networks.
Ed Flanders and St. Elsewhere.
Ed Begley, Jr. and St. Elsewhere.
Shelley Long and Cheers.
George Wendt and Cheers.
John Ritter and Three's Company.
Robert Ito and Quincy.
Jack Soo and Barney Miller.
Larry Wilcox and CHiPs.
M*A*S*H guest stars also found stardom in movies.
Laurence Fishburne.
Patrick Swayze.
Teri Garr.
In some cases, guest stars played roles that peeled back the layers of the 4077th staff.  For example, Blythe Danner played Carlye, a nurse and former girlfriend of Hawkeye.  Once upon a time, during Hawkeye's residency, they lived together.  But the relationship couldn't move forward because of Hawkeye's dedication to his work.  Now at the 4077th, Carlye is married.  Despite this obstacle, Hawkeye tries to reignite the flames of romance.  And he succeeds until he gives a rambling monologue about commitment while walking around his tent.  Carlye proves that Hawkeye is not ready for a relationship because he walked into a corner of the tent during his diatribe, subconsciously showing that he feels a permanent connection would restrict him.
Dennis Dugan appeared in two episodes.  His second appearance, as Colonel Potter's son-in-law, serves as a platform to reveal the 4077th commander's foibles.  When Potter learns about a betrayal of the marriage vows, he says that he had a similar experience with a nurse earlier in his career.
Ron Howard guest starred in the first episode that showed M*A*S*H was more than a show about the antics of draftee doctors.  Sometimes You Hear the Bullet showcased a story of deep emotion, pathos, and sobriety.  Hawkeye's friend, Tommy Gillis, wants to write a book about war.  Gillis, played by James Callahan, has a theory involving the war movies that show a soldier hearing the bullet right before he gets killed by it.  Gillis thinks the movies have it backwards, so his title is You Never Hear the Bullet.
During his research at the front lines, Gillis gets show and winds up at the 4077th.  Before he dies, Gillis tells Hawkeye that he heard the bullet.  Meanwhile, an underage soldier named Wendell Peterson is in post-op, recovering from surgery.  Played by Ron Howard, the 15-year-old Peterson stole the identity of his brother Walter to become a soldier, reasoning that it would impress a girl back home.
Initially, Hawkeye tells Wendell that he will not reveal the secret.  But after seeing Gillis die, Hawkeye gets a lecture from Colonel Henry Blake, Potter's predecessor.  Blake says, "There are certain rules about a war.  And Rule Number One is young men die.  And Rule number two is doctors can't change Rule Number One."  Subsequently, Hawkeye reports Peterson to Major Houlihan, thus saving Peterson from future harm on the battlefield.
Tags: 1972, 1983, Alice, Barney Miller, Blythe Danner, Carlye, CBS, Cheers, CHiPs, Colonel Henry Blake, Dennis Dugan, Ed Begley, Ed Flanders, George Wendt, Gregory Harrison, Jack Soo, James Callahan, Joan Van Ark, John Ritter, Kate and Allie, Knots Landing, Korean War, Larry Wilcox, Laurence Fishburne, Linda Kelsey, Lou Grant, M*A*S*H, Major Houlihan, Mobile Army Surgical Hospital, Patrick Swayze, Quincy, Robert Ito, Ron Howard, Shelley Long, Sorrell Booke, St. Elsewhere, Susan Saint James, Teri Garr, The Dukes of Hazzard, Three's Company, Trapper John, Vic Tayback, Wendell Peterson