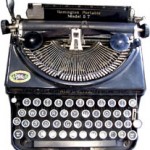 Aaron Spelling, the television producer who injected fantasy into ABC's prime time lineup in the 1970s and the 1980s, created Hotel, based on the 1965 novel of the same name by Arthur Hailey.  Where Hailey's novel took place in New Orleans, Spelling's version took place in San Francisco.
Haley's novel takes place during one week in the life of the St. Gregory Hotel, focusing on the hotel's operations, employees, and guests.  The main character is Peter McDermott, the St. Gregory's General Manager.  McDermott runs the hotel while navigating a possible takeover, handling the aftermath of an attempted rape of a young woman by sons of prominent local businessmen, and tending to a mysterious guest who falls ill.
In Spelling's version of the St. Gregory Hotel, one could find romance, adventure, and luck.  It was a similar premise to Spelling's blockbuster show The Love Boat.  An additional similarity between the shows was a core cast with guest stars each week, including television stalwarts Tom Bosley, Bert Convy, William Conrad, Robert Culp, Patty Duke, Patrick Duffy, Heather Locklear, and Ken Howard.
In the pilot episode, Bette Davis played the St. Gregory's owner, Laura Trent.  When health issues forced Davis to withdraw, Anne Baxter took her place as Victoria Cabot, Trent's sister-in-law.  In the 1950 classic film All About Eve, Davis and Baxter played rival actresses.  Baxter died in 1985, during the run of Hotel.
Davis, a screen legend, found a home in television before the Hotel pilot.  Albin Krebs wrote her 1989 obituary for The New York Times, highlighting the connection.  "Although Miss Davis reached the apex of her popularity in films between the mid-1930's and the early 50's, her appeal swept across generations, due largely to her frequent appearances in made-for-television films and the repeated showings of her old, now-classic movies on television," wrote Krebs.
"Despite advancing age Miss Davis kept on working, appearing on television and in an occasional movie, some of them made for television," Krebs added.  "She said she worked into her later years because the money came in handy, and work was part of her Yankee heritage."
The Fairmont served as the the exterior for the St. Gregory.  Airing on ABC from 1983 to 1988, Hotel starred James Brolin and Connie Sellecca.  In 1967, a film version premiered with Rod Taylor, Karl Malden, Melvyn Douglas, Richard Conte, Kevin McCarthy, and Michael Rennie.
Hotel allowed audiences to take an imaginary trip to an opulent place, a strategy Spelling used to great effect in Fantasy Island and The Love Boat.  Spelling grew up dirt poor in Texas during the Depression.  When Spelling achieved the pinnacle of Hollywood success, he displayed his wealth with a mansion of more than 120 rooms in the Holmby Hills section of Los Angeles.
Bill Carter's 2006 obituary of Spelling in The New York Times explained the producer's rationale for the visibility.  "He defended the ostentation by saying he had worked hard for his success and had risen from truly dire conditions," wrote Carter.  "Aaron Spelling was born in Dallas on April 22, 1923.  His father was a Russian-immigrant tailor who was good enough to have Hollywood stars like Eddie Cantor occasionally visit to pick up a suit (or so Mr. Spelling said)."