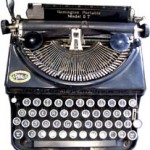 There's no crying in baseball, but laughter is another story.
In the afterglow of a three-game weekend sweep of the World Series Champions, St. Louis Cardinals, fans of the New York Mets woke up this morning to the news that Bill Maher is a minority owner of the Mets franchise.
Maher is a comedian with political commentary laced through his routines.  He's a combination of Will Rogers, op-ed pieces for The New York Times, and an edgier White House Correspondents Dinner.
Baseball and show business is not a novel pairing, though. Bill Murray is a part-owner of the St. Paul Saints, a minor league team. Bob Hope had a stake in the Cleveland Indians. Bing Crosby owned a piece of the Pittsburgh Pirates. And CBS was the last owner of the New York Yankees until it sold the pinstriped franchise to a Cleveland shipbuilder named George Steinbrenner and several minority partners.
Maher's entry into baseball team ownership piqued my curiosity regarding the absence of fellow comedian and Mets fan Jerry Seinfeld from the Mets ownership roster. Mr. Seinfeld undoubtedly has the resources necessary for a slice of the "Orange and Blue" thanks to syndication of Seinfeld that will likely be robust well into the 2020s.
Of course, in the alternative universe of Seinfeld, a Jerry Seinfeld ownership would cause havoc in Jerry's home base of 129 West 81st Street, Apartment 5A, located on the Upper West Side of Manhattan.
Imagine that Jerry is flush with cash after the pilot for Jerry sells 100 million DVDs in Asia under the Super Terrific Happy Hour name. Of course, George Costanza cannot participate freely with his share of the profits as co-creator.  He has a restrictive pre-nuptial agreement with his wife, Amanda.
In the story arc for a recent season of Curb Your Enthusiasm, we learned that George married Amanda some time after the "New York Four" went to prison in the Seinfeld finale, then created an iPhone application called the iToilet that linked a GPS to the nearest available restroom, and became a multi-millionaire.
But, George's ignorance of common etiquette, for example, blowing his nose in a cloth napkin, led to Amanda divorcing him. During the marriage, George and Amanda invested with Bernie Madoff. After the divorce, George kept his investments with Madoff while Amanda wisely withdrew her money. So, George marries Amanda for a second time, presumably, for the money that he once had, but can no longer enjoy with a free reign.
With a wealth of baseball experience as the New York Yankees' Assistant to the Traveling Secretary, George begs Jerry for a job with the Mets so he can recapture the sliver of self-respect that he once possessed. Kramer will also lobby Jerry to bring his ketchup-mustard combination idea to the concession stands at Citi Field.
And Elaine will pester Jerry to set her up with David Wright. Or R.A. Dickey. Or Mike Baxter.
I wonder if Keith Hernandez would get jealous.