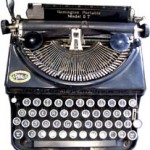 Yesterday, I played my first game of Strat-O-Matic Baseball since the days when Sergeant Phil Esterhaus urged the denizens of Hill Street Station to be careful out there, President Ronald Reagan encouraged the nation to stay the course for the economic recovery, and Olivia Newton-John inspired us to get physical.
I revived my Strat-O-Matic hobby last night.
Since beginning my journey of writing Blue Magic, a chronicle of the Brooklyn Dodgers, my fascination with baseball history has expanded like a balloon that never pops. Such is the way of curiosity with baseball fans. There's always something else to research. Another book. Another magazine article. Another documentary.
But I decided to go old school with a diversion that would be educational yet fun. At the Baseball Hall of Fame's Baseball and American Culture conference, I bought the Strat-O-Matic Baseball board game, Hall of Fame edition. Stratomatic for the hyphen-challenged.
Created in 1961, Strat-O-Matic is a game based on statistical probability. As baseball statisticians expanded their arena with increasingly complex models thanks to computer technology, Strat-O-Matic paralleled them. Indeed, today's Strat-O-Matic baseball game offers a deeper analysis of players than versions in years passed.
Each player has a card with information that provides a lesson in specificity. Consequently, each roll of the dice dictates the outcome based on the code for each player card. Like snowflakes, no two players are exactly alike and neither are the codes. For example, the same roll gives a single to George Brett but a walk to Lou Brock.
Teams are selected, strategies are employed, and dice are rolled. Because this was my first game, I stuck with the Basic Strategy Game.
I selected my two Hall of Fame teams without regard to eras, leagues, or player rankings in the Strat-O-Matic paradigm. I chose their names based on 19th century teams: New York Gothams vs. New York Knickerbockers.
The New York Gothams:
2B – Jackie Robinson
SS – Lou Boudreau
3B – Mike Schmidt
CF – Mickey Mantle
RF – Roberto Clemente
LF – Carl Yastrzemski
1B – Willie McCovey
C – Carlton Fisk
P – Tom Seaver
The New York Knickerbockers:
CF – Willie Mays
RF – Reggie Jackson
2B – Rogers Hornsby
1B – Lou Gehrig
LF – Ralph Kiner
SS – Joe Cronin
3B – Eddie Mathews
C – Johnny Bench
P – Bob Feller
The Knickerbockers won the game by a score of 5-4.
How the Knickerbockers scored: In the bottom of the second inning, Lou Gehrig singled and Joe Cronin hit a two-run homer to score them both. Reggie Jackson hit a three-run blast in the bottom of the seventh inning that sent Johnny Bench and Willie Mays across the plate, both on base because of singles.
How the Gothams scored: Roberto Clemente hit a solo shot in the top of the sixth inning. Tom Seaver hit a triple that scored Willie McCovey and Carlton Fisk in the top of the fifth inning. McCovey and Fisk each got on base with a single. In the top of the ninth inning, the Gothams threatened when Fisk doubled followed by Feller walking Seaver and Robinson. Fisk scored on Lou Boudreau's sacrifice fly to left field, but Mike Schmidt hit into a 6-4-3 double play to end the game.
Baseball is a game of what-ifs. What if Tom Seaver faced Rogers Hornsby? What if Willie McCovey stood at the plate against Bob Feller? What if Ty Cobb tried to steal against Johnny Bench? Yogi Berra? Carlton Fisk?
Strat-O-Matic provides the opportunity to create thousands of lineups that will answer the "what if" questions.
But the true baseball fan always has more questions, especially during a game. Conversation fills the gaps between innings.
And rolls of the dice.