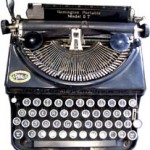 As baseball crawled toward its first wobbly steps of formal organization in the mid-19th century, Brooklyn embraced the game through several amateur teams, including Atlantics, Excelsiors, Putnams, Eckfords. The Atlantics played in the National Association of Baseball Players (NABBP), an amateur society that began in 1857. They won championships in 1864 and 1866.
The Brooklyn Eckfords attempted to secede from the NABBP in 1871 and move to the professional ranks, the newly formed National Association of Professional Base Ball Players. The results were disastrous. A defiance of a required $10.00 membership admission payment triggered a late entry and a consequent revocation of league membership before the Eckfords played a game in the new league.[i]
Both leagues ended operations after their respective 1875 seasons. The National League succeeded them in 1876.
Brooklyn, however, did not get a professional baseball team until 1883, the year that the Brooklyn Bridge connected Brooklyn and Manhattan.
The genesis of professional baseball in Brooklyn began with a doctor's suggestion. George Taylor, a chain-smoking, 30-year-old night editor at the New York Herald "with a bushy handlebar mustache and a keen interest in baseball,"[ii] submitted to his doctor's advice to find an occupation less taxing on his physical well-being. A baseball fan, Taylor focused his efforts on creating a professional baseball team.
Taylor chose a site for a ballpark in South Brooklyn, located at Fifth Avenue and Third Street. But after a Wall Street investor withdrew his financial backing, Taylor was stranded with an idea, a lease, and no money to finance either.
A meeting with John Brice, an attorney, led to an introduction to Charley Byrne, a successful, 40-year-old real estate investor that rented space in Brice's Liberty Street office. Taylor and Byrne were both graduates of St. Francis Xavier College.[iii]
Taylor and Byrne comprised an odd couple of sorts. Taylor wrote about the world's vulgarities. Byrne watched them portrayed in theatres and opera houses, cultural activities afforded him because of the wealth he amassed in New York City real estate dealings.
With Brooklyn's population increasing, a baseball team would have an ample fan base. Although this presented a bright lure for Byrne, he did not have sufficient wealth to finance a team. He needed a partner.
Byrne's brother-in-law, Joseph J. Doyle, agreed to invest. Doyle ran a "popular casino" and, like Byrne, saw the potential value in a Brooklyn team. When Doyle realized that the ballpark cost exceeded $12,000 in the initial grading and preparations phase, the 45-year-old "jovial man with a jolly sense of humor" brought Ferdinand "Gus" Abell into the deal.  The 50-year-old Abell ran in the same gambling circles – he owned a casino in Narragansett, Rhode Island and a gambling house in New York City.[iv]
Byrne commanded the team's operations as Team President, a conscious choice of Doyle and Abell. "Charley Byrne probably never had more than a 20 percent interest in the club. But Abell and Doyle knew Byrne as the man to run the club with his intelligence, diplomacy, and knack for public relations."[v]
Byrne chose the name "Washington Park" for the home of the Brooklyn team. It was a nod to Brooklyn's place in American history. On the ballpark site, General George Washington led the American rebels in the first battle of the Revolutionary War – the Battle of Long Island.
With the National League and American Association being the two "major leagues" for baseball, Byrne considered applying for membership. "The established National League was more in keeping with his image, but he knew the new American Association was a more likely bet."[vi]
Byrne lost the bet. The AA had no vacancies, but it did have a recently formed minor league called the Interstate Base Ball Association. Brooklyn got accepted.
I gave this presentation at the Society for American Baseball Research's Frederick Ivor-Campbell 19th Century Baseball Conference on April 20-21, 2012 held at National Baseball Hall of Fame and Museum in Cooperstown, New York.
Tomorrow:  Part 2
---