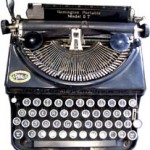 The bar for awesome just got higher. By a few hundred miles.
Nik Wallenda crossed Niagara Falls on a tightrope last night. ABC broadcast the event as a prime time special, a logical outlet given the network has daredevil events in its DNA.
In the 1970s, Evel Knievel was a staple on Wide World of Sports along with the Harlem Globetrotters, Muhammad Ali, and Vinko Bogataj, the skier that practically lops off a guy's head at the bottoming slope of a ski jump as Jim McKay intones "agony of defeat" in the show's opening narration.
Bathed in lights revealing the power, beauty, and awe of Niagara Falls, Nik Wallenda showed balance, agility, and concentration informed by generations of the Wallenda bloodline. Most families hand down eye color, allergies, and body gestures. The Wallendas hand down athleticism bordering on superhuman beginning in Austria-Hungary in 1780.
When Nik Wallenda walked from the United States to Canada over Niagara Falls, he furthered the legacy sparked by ancestors that entertained with feats of physical prowess.  Trapeze artists. Jugglers. Animal trainers. Aerialists. Acrobats. Tightrope walkers. His was an example of concentration, dedication, and persistence. Government bureaucrats in both countries put up regulatory obstacles. Wallenda broke through them as he broke through slight winds and mist over one of the world's greatest natural icons.
Tethered to the tightrope as a safety precaution, Wallenda crossed this item off his daredevil bucket list when he set foot in Canada, embraced his team, and handed his passport to Canadian customs officials. When they asked him about his reason for being in Canada, Wallenda simply replied, "To inspire people all over the world."
Next, Nik Wallenda may be going to another place where no one has gone before. Not even Evel Knievel. Word is that he wants to cross the Grand Canyon. Evel Knievel could not get permission from the National Parks Service to jump the Grand Canyon in the 1970s, so he settled for Snake River Canyon in Idaho. It was a botched attempt in a rocket that malfunctioned during the flight – the parachute prematurely deployed, sending Knievel's rocket to the bottom of the canyon.
After that, who knows? Maybe Nik Wallenda will come to New York City and cross Central Park on a tightrope.  Or the Hudson River.
Even the Statue of Liberty's jaw will drop.