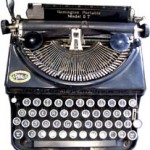 Last night, more than 40 middle-aged men gathered at a restaurant in Midtown Manhattan as the skies threatened a downpour but delivered humidity instead. The purpose for the gathering was simple. The bond, singular.
Fraternity boys grown into men, their hair a little grayer and their stomachs not too much wider, joined for a reunion dinner.
Whether you talked to a fraternity brother last week or you had not seen a fraternity brother in 25 years, the energy, friendship, and fraternalism remained vibrant.
We were once members in the Tau Beta chapter of the Tau Epsilon Phi fraternity at the University of Maryland during the 1980s when Don Johnson made pastel colors fashionable in Miami Vice, the San Francisco 49ers created a football dynasty, and Ronald Reagan's optimism convinced us of a new dawn with Morning in America advertisements.
It was a great time to be on the bridge between adolescence and adulthood, a bridge that seems deceptively navigable. It is a difficult journey that usually ends with the realization that Mark Twain was correct: "When I was a boy of 14, my father was so ignorant, I could hardly stand to have the old man around. But when I got to be 21, I was astonished at how much the old man had learned in seven years."
For several years, an annual fraternity reunion dinner has taken place in the Washington, D.C. area every January. Last night's inaugural New York City dinner will undoubtedly become an annual event every July. For me, the best part of the night was the end of the dinner when representatives from each pledge class said a few words. Some stories were funny while others were straightforward descriptions of how the brother came to be a member of Tau Epsilon Phi.
My speech was brief. As I looked around the room, absorbed the tales, and reunited with my fraternity brothers, I yielded to the words of a literary master – I raised my glass and quoted William Butler Yeats:
"Think where man's glory most begins and ends. And say my glory was I had such friends."
The fraternity house that we lived in still stands at 4607 Knox Road in College Park, Maryland – its occupants now belonging to another fraternity. But our memories, stories, and fraternalism do not need a permanent structure. They reign strong in phone calls, emails, and reunions.
May the reign continue.