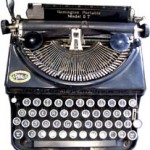 In 1964, Brian Piccolo was the top college football rusher in the country.  His success capped a terrific college football career at Wake Forest.  Surprisingly, his credentials did not impress any NFL team during the draft.  Fourteen teams.  Twenty rounds.  No draft pick.  Ultimately, Chicago Bears owner George Halas signed Piccolo as a free agent.  Piccolo soon discovered that he had cancer, specifically, embryonal cell carcinoma; he died in 1970 at the age of 26.
In 1971, Brian Piccolo's story became known to America in Brian's Song, an ABC tv-movie produced by Columbia.  The Columbia set used for the home of Bears player Gale Sayers and his wife may look familiar; it is the set for Darrin and Samantha Stephens on Bewitched, another Columbia property.
Brian's Song showed Piccolo's gifts of courage, friendship, and strength.  Courage:  Brian Piccolo fought cancer with the fierce competitiveness that he displayed on the gridiron.  Friendship:  Brian Piccolo bonded with Sayers, forming the NFL's first interracial roommate duo.  Strength:  Brian Piccolo competed with Sayers to play in the Bears backfield.
Revealing the brutal honesty of pain in an athlete cut down in his prime, Brian's Song introduced two future stars.  James Caan and Billy Dee Williams.  They made the somber story interesting, compelling, and inspiring rather than maudlin, depressing, and angry.  Sayers's locker room speech in one of the final scenes makes the Bears players cry because their friend is battling an opponent meaner, tougher, and more vicious than any opponent on the football field.
In another emotionally impactful scene, Sayers accepts the George S. Halas Most Courageous Player Award; he dedicates the award to Brian Piccolo because of his courage in fighting cancer.  The last part of the speech is especially compelling:  "I love Brian Piccolo.  And I'd like all of you to love him, too.  And tonight, hit your knees, please ask God to love him."
Brian's Song grabs at the heartstrings and doesn't let go.  Not for a scene.  Not for a minute.  Not for a second.  Michael Legrand's theme song The Hands of Time compounds the story's emotional intensity.  Brian Piccolo's story reflects the A. E. Housman poem To An Athlete Dying Young; one passage stands out:
Smart lad, to slip betimes away
From fields where glory does not stay
And early though the laurel grows
It withers quicker than the rose
In 2001, ABC aired a remake of Brian's Song starring Sean Maher as Brian Piccolo and Mekhi Phifer as Gale Sayers.  This version focused more attention on the physical effects of Piccolo's disease.
No less compelling is Something For Joey, a 1977 fact-based NBC tv-movie about Penn State powerhouse running back John Cappelletti and his kid brother, Joey.  While John tramples opponents on his way to winning the Heisman Trophy in 1973, Joey suffers from leukemia.  Their interdependence makes Joey's fight all the more noble and John's powerlessness all the more saddening.  Powerful on a football field, John Cappelletti embodies the suffering that occurs when a family member battles a fatal disease.
Upon winning the Heisman Trophy, John has to make a speech as is the custom with Heisman winners.  Where John's physical ability gained him respect as a football player, his emotional strength cemented his respect as a man.  During his speech, John dedicates the award to his 11-year-old brother because college football is a battle fought on Saturdays in the fall, but his brother's battle with leukemia is year-round.
Joseph Cappelletti died in 1976.  John progressed to the NFL after college, playing for the Los Angeles Rams and the San Diego Chargers in a nine-year career.  Marc Singer plays John Cappelletti and Jeffrey Lynas plays Joey Cappelletti in Something For Joey.