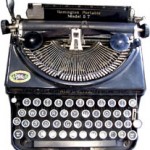 CSI, after 15 years, has been canceled.  William Petersen starred in the show about Crime Scene Investigators in Las Vegas from its debut in 2000 until 2008 as Gil Grissom, the lead investigator of the night shift.  Grissom was fascinated by the different aspects of solving a crime.  Without judgment, he took a pure observer's role in his investigations.
One CSI episode dealt with furry fandom, a lifestyle where people dress in full-body animal costumes and sometimes engage in sexual behavior.  While one member of Grissom's team thinks the lifestyle is disgusting, Grissom looks at it as a scientist.  He analyzes it as a societal subculture.  Grissom also became fascinated with Lady Heather, a dominatrix played expertly by Melinda Clarke.  Lady Heather was a recurring character, allowing for interplay between the entomologist with a Ph.D. and the hooker clad in leather.
Petersen's career is comprised of roles that are rich, varied, and deep.  In the 1987 HBO tv-movie Long Gone, based on the novel of the same name by Paul Hemphill, Petersen played minor league baseball veteran Cecil "Stud" Cantrell, player-manager of the Tampico Stogies.  A pitcher with a vicious swing, Cantrell is good, but not good enough for the majors.  He suffered injuries in World War II that prevented him from reaching his true potential.
Set in the late 1950s, Long Gone also starred Virginia Madsen as Cantrell's love interest, Dixie Lee Boxx.  In a 2011 article about Long Gone for bleacherreport.com, Joseph Jones wrote, "It isn't a great movie, at least not in a historical context of film, but it is a very, very good one."  Jones praised, in particular, the performances of Petersen, Madsen, and Dermot Mulroney, who plays rookie sensation Jamie Don Weeks.
Petersen played Kennedy patriarch Joseph Kennedy in ABC's 1990 miniseries The Kennedys of Massachusetts, based on Doris Kearns Goodwin's opus The Fitzgeralds and the Kennedys.  In 1998, Petersen returned to the Kennedys as dramatic fodder, playing John F. Kennedy as a presidential candidate and the President of the United States in the 1998 HBO tv-movie The Rat Pack, which highlights the relationship between Kennedy and Frank Sinatra.
Presidential politics served as the cornerstone of the 2000 film The Contender, focusing on the nomination of Senator Laine Hanson, a Democrat from Ohio, played by Joan Allen.  If confirmed to replace the Vice President, who suddenly died, Hanson will be the nation's first woman to occupy the second most powerful office in the United States and, perhaps, the world.  President Jackson Evans, played by Jeff Bridges, nominates Hanson.  He stands by his choice, regardless of the political consequences.
Petersen played Virginia Governor Jack Hathaway, a possible threat to Hanson's nomination because he offers enough flexibility to satisfy Congressman Shelley Runyon of Illinois, a Republican congressman unafraid of political bouts.  Gary Oldman plays Runyon.
Hathaway, a hero because he tried to save a woman from drowning when her car plunged off a bridge into a lake, proves to be a criminal so hungry for power that he arranged for the woman to pull the stunt.  Unfortunately, the plan went awry when she died.
Petersen has good company in The Contender.  Roger Ebert wrote, "Jeff Bridges plays the president as a man who got elected by seeming a great deal more affable and down-home than he really is," wrote Ebert.  "He's forever ordering food and pressing it upon his guests, in gestures that are not so much hospitality as decoys."
Ebert adds, "His top aides, played by Sam Elliott and Saul Rubinek, have a terse shorthand that shows they understand the folksy act but aren't deceived by it.  And Christian Slater has a slippery role as a freshman Democratic representative who is prepared to bare hit vote for a seat on Runyon's committee."