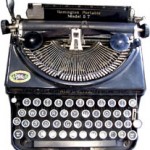 In the 1989 movie Batman, Jack Nicholson brought his trademark sarcasm to the role of the Joker, perhaps Batman's greatest foe.  Nearly 20 years later, Heath Ledger inhabited the role, giving a performance of a diabolical, insane, delusional villain.
Ledger's portrayal, at times recalled the Cesar Romero's Joker, a popular culture touchstone for baby boomers who watched the 1960s television show Batman in prime time and Generation Xers who saw it in reruns.
Romero brought a loud laugh indicating a truly maniacal quality.  By refusing to shave his mustache, Romero's Joker fit nicely with the absurdity of Batman, full of tilted camera angles, bright colors, and on-screen words accompanying fight scenes, for example, Sock!  Romero simply covered the mustache with the Joker's signature white face makeup.
Romero's career has a roster of credits that goes much deeper than the comedic Joker role on Batman.  Indeed, Romero was a serious dramatic actor with credits including The Thin Man, where he played a villain opposite William Powell.  In an episode of The Man From U.N.C.L.E., another 1960s television hit, Romero played the head of the title organization's rival, T.H.R.U.S.H., in France.  And he played a significant role in the original Ocean's 11, starring Frank Sinatra, Dean Martin, Peter Lawford, Joey Bishop, and Sammy Davis, Jr.
Romero played Duke Santos in this signature film for the Rat Pack.  Santos is getting ready to marry the mother of Lawford's character.  A reformed gangster, Santos figures out that Foster and his buddies pulled a Las Vegas heist on five casinos on New Year's Eve.  In turn, Santos becomes the proverbial thorn in their sides as he pledges to the casino owners that he will get the money returned.
Romero also guest starred on iconic television programs besides Batman.  In the Chico and the Man episode Chico's Padre, he played Chico's absentee father, Gilbero.  Romero's television credits also include  Ironside, The Love Boat, The Golden Girls, Charlie's Angels, Fantasy Island, and Magnum p.i.
In the 1980s prime time soap opera Falcon Crest, Romero played Peter Stavros for a few seasons.  He had a recurring role on Alias Smith and Jones.  Additionally, he appeared in the Midfield College movie comedies produced by Disney.
Romero voluntarily enlisted in the United States Coast Guard during World War II.  The Coast Guard's web site states that Romero served on the U.S.S. Cavalier and "saw action at Tinian and Saipan."  It also quotes a press release from the World War II period.  Apparently, Romero did not let his fame interfere with his duties, nor did he allow it to differentiate him:
"Romero preferred to be one of the crew and asked for no special privileges, which he did not receive.  His shipmates admired him for this and for his exceptionally hard work. Romero was considered to be one of the best winch operators, swinging 18,000 lb. barges from their deck cradles over the side of the transport during invasions or while loading cargo.  Among other duties he was first powderman on the forward five-inch gun.  When an occasion permitted recreation, Romero helped put on a variety show for the crew.  Later in the war he assisted in Bond rallies."