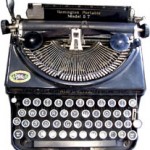 Robert DeNiro, a mafia movie icon thanks to roles in Casino, Goodfellas, and The Godfather, Part II, played against type in the early 1980s dark comedy film King of Comedy.  He turns 180 degrees in his portrayal of Rupert Pupkin, a nebbishy, aspiring, and ineffective comedian from New Jersey.  Pupkin idolizes late night talk show host Jerry Langford, played by Jerry Lewis.  Indeed, Pupkin yearns for a shot at stardom on The Jerry Langford Show.
Essentially, Rupert Pupkin stalks Jerry Langford.  He has cardboard cutouts of Jerry and Liza Minelli in his basement, which is set up like the talk show set.  Pupkin's vision of stardom includes pretending to be a guest on the program by rehearsing what he would say, given the chance.
Rupert fantasizes about Jerry Langford needing a break from his show.  Consequently, Jerry, in Rupert fantasy, asks Rupert to be a substitute host for six weeks.  Believing that he has a connection with Jerry, Rupert goes to Jerry's house in the country along with Rita, a woman he's trying to impress; Rupert knew Rita in high school.  Promptly, Jerry kicks him out.
With his fellow autograph hound Marsha, played by Sandra Bernhard, Rupert kidnaps Jerry.  His ransom is air time on The Jerry Langford Show plus the condition that the audience stay in the theatre until the taped show is broadcast at 11:30 p.m. Eastern.  Rupert wants Rita to see his television appearance.  Then, and only then, Jerry will be released.  The network agrees.  Rupert's debut garners a standing ovation.  Jerry escapes from Marsha, despite her efforts.
The epilogue informs that Rupert went to prison because of the kidnapping, wrote a best-seller autobiography called King of the Night, and, upon release from prison, is considering several offers.
Jerry Lewis gives a stellar performance as a late night television icon.  No funny voices.  No funny faces.  No funny lines.  Robert DeNiro's performance also reveals his unparalleled acting talents.  News broadcaster Ed Herlihy plays himself, a sidekick announcer like Ed McMahon to Johnny Carson on The Tonight Show.  Lou Brown, too, plays himself as Jerry's orchestra leader.
Vincent Canby's review of King of Comedy in the February 18, 1983 edition of The New York Times, highlights the film's effective humor.  "It's very funny, and it ends on a high note that was, for me, both a total surprise and completely satisfying," wrote Canby.  "Yet it's also bristly, sometimes manic to the edge of lunacy and, along the way, terrifying.  It's not an absolute joy by along shot but, in the way of a film that uses all of its talents to their fullest, it's exhilarating."
Further, Canby opines, "Mr. [Paul] Zimmerman's screenplay is ungraciously hilarious when it focuses its attention on pure show biz, as when, in one of Rupert's fantasies, he attempts, with the gravity of a Barbara Walters, to explain the sources of his comic routines.  I also cherish its throwaway lines: Rupert, lying in wait for Jerry Langford in a fancy network waiting room, keeps staring at the ceiling.  'Is it cork?' he asks, being suave  Says the board receptionist: "I don't know. Is it dripping on you?"