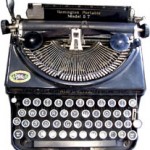 Bob Crane became a television icon with his starring role in Hogan's Heroes, a comedy set in a POW camp in Germany during World War II.
Hogan's Heroes aired for six years on CBS—from 1965 to 1971—enthralling viewers with missions to help the French Underground outsmart the Nazi military machine.
Crane's television achievement seems, in retrospect, a checkpoint in a natural progression.  Beginning his entertainment career as a disc jockey, Crane ascended to  radio stardom as the morning DJ on KNX in Los Angeles.  A television career then began with guest roles and a two-year stint on The Donna Reed Show.  With Hogan's Heroes Bob Crane became a television fixture.
Underneath the happy-go-lucky persona Crane enjoyed in the title role of Hogan's Heroes, a dark side submerged.  Crane was, for all intents and purposes, a sex addict.  Auto Focus, a 2002 movie, showcased Crane's sexual exploits.  Starring Greg Kenner as Crane, Auto Focus revealed the seediness perpetuated by innumerable encounters; Crane captured his conquests with photographs and videotape.
Crane had a partner in his travails, one who became inseparable from the star.  John Henry Carpenter was a leading video technician for Sony, available to the rich and famous for installing home video systems a decade before they entered mainstream consumerism in the 1970s.
A.O. Scott reviewed Auto Focus in The New York Times, describing the codependence between Crane and Carpenter.  "But while Crane has charm and celebrity, Carpy has only Crane, and the hearty geniality that Crane brings to every other encounter slips when he has the opportunity to humiliate his friend, with whom he also has his only moments of genuine intimacy (mediated, always, by the homemade porn on the television screen)," wrote Scott.  "And as Crane slides into ruin, oblivious to what he has become, the pain he should be feeling is passed on to Carpy, whose emptiness is somehow sadder than Crane's perhaps because it is more complete."
Roger Ebert noted Kinnear's acting, which continued a marvelous trajectory of performance originating from hosting E!'s Talk Soup with his trademark sarcasm and NBC's Later with mainstream appeal in the 1990s.  "Greg Kinnear gives a creepy, brilliant performance as a man lacking in all insight," wrote Ebert.  "He has the likability part down pat.  There is a scene in a nightclub where Crane asks the bartender to turn the TV to a rerun of Hogan's Heroes.  When a woman realizes that Hogan himself is in the room, notice how impeccable Kinnear's timing and manner are, as he fakes false modesty and pretends to be flattered by her attention.  Crane was not a complex man, but that should not blind us to the subtlety and complexity of Kinnear's performance."
Crane never captured the success of Hogan's Heroes.  Another television show, The Bob Crane Show, lasted 14 episodes.  A film career didn't get off the ground.  So, Crane sought opportunities in dinner theatre.  Crane was bludgeoned to death in 1978 in Scottsdale, where he starred in Beginner's Luck.  It took more than a decade for prosecutors to acquire enough evidence to try Carpenter for murder, but a jury acquitted Carpenter in 1993.