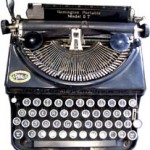 Barbara Bain was a member of the original cast of Mission: Impossible, the prime time show that featured a group of clandestine heroes traveling the globe to thwart, capture, and/or kill evildoers.  Mission: Impossible capitalized on the 1960s spy trend led by the popularity of James Bond movies.
Produced by Paramount, owned by Lucille Ball's Desilu Productions company, and broadcast by CBS, Mission: Impossible aired on prime time from 1966-73.
Thanks to copyright protection, Bain's character as Cinnamon Carter recurred in another prime time show thirty years after her Mission: Impossible debut.  In the pilot episode, Cinnamon Carter is Elite magazine's Model of the Year.  She has allure, sex appeal, and feminine mystique.  Dangerous weapons, all.  My job's only doing what comes naturally, Cinnamon explains.
Bain reprised her Cinnamon Carter role on the November 13, 1997 episode of Diagnosis: Murder starring Dick Van Dyke.  This episode features other 1960s icons from the television spy genre:  Robert Culp of I Spy, Patrick Macnee of The Avengers, Robert Vaughn of The Man From U.N.C.L.E.  But Bain is the only icon playing her original character.
Why?
Copyright protection.
Lynn Elber explained in a November 12, 1997 article for Associated Press.  "[C]orporate synergy proved useful.  Bain could reprise her Mission: Impossible role because the rights are within the Viacom Inc. family, which producers Diagnosis: Murder.  The other three TV spies, lacking similar connections, play newly written characters."
Bain's appearance in Diagnosis: Murder shows the importance of an entertainment company knowing what it owns.  Audiences embrace nostalgia.  The lesson goes deeper for the Mission: Impossible franchise, though.  ABC brought back original stories of Mission: Impossible and slightly tweaked them during the 1988 writers strike.  Tom Cruise launched a Mission: Impossible movie series in 1996 that shows no signs of stopping.  In 2011, the fourth and latest installment hit theatres.  Mission: Impossible – Ghost Protocol debuted 15 years after the first movie and 45 years after the pilot episode aired on CBS.