Posts Tagged '1962 New York Mets'
Monday, April 4th, 2016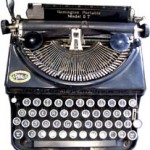 Opening Day is a metaphor for life.  It helps inaugurate Spring with hope, the very base of the season's renaissance.
Tags: 1954, 1962 New York Mets, caps, civic pride, cleats, Cleveland, Cleveland Indians, climates, Colosseum, Dodgers, double play, home run, Indians, lie, metaphor, Mets, Mickey Mantle, nature, New York, non-tropical, Opening Day, renaissance, Roman Colosseum, Spring, strikeout, Tommy Lasorda, tropical, uniforms, victory, weather, World Series
Posted in Uncategorized | Comments Off on Opening Day
Thursday, August 9th, 2012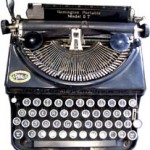 As an aspiring author, I study the fine art of getting noticed.
It begins with building credibility, then letting people know about you, your book, and your expertise concerning the book's topic. Author workshops feature marketers and publicists talking about strategies to attract notice.
Tags: 1962, 1962 New York Mets, Author, Blogs, brand reinvention, Censorship, Controversy sells, Corporate America, Costco, Facebook, Joan Rivers, KTLA, Linked In, marketers, MBA, MBA classes, media, Mets, Nazi, Nazi Germany, New York, New York Mets, publicists, publicity stunt, suicide, Twitter
Posted in Uncategorized | Comments Off on Getting Author Publicity and the Ups and Downs of Controversy