Posts Tagged 'stations'
Friday, February 27th, 2015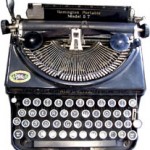 In the 1980s, America's three television networks changed hands.
ABC to Capital Cities.  NBC to General Electric.  CBS to Loews.
Tags: 1980, 1980s, 1986, 1991, ABC, All in the Family, America, Beverly Hills 90210, Brandon Tartikoff, cable, Capital Cities, CBS, first-run syndication, FOX, General Electric, Hill Street Blues, James Brooks, Joan Rivers, Ken Auletta, Loews, Married With Children, Mary Tyler Moore, Melrose place, NBC, Norman Lear, programming department, Rupert Murdoch, stations, Steven Bochco, syndication, television, television industry, television networks, The Late Show, The Late Show starring Joan Rivers, The Mary Tyler Moore Show, The Simpsons, The Tracey Ullman Show, Three Blind Mice, Tracey Ullman, TV, Video Cassette Recorder
Posted in Uncategorized | Comments Off on The Big Three
Tuesday, February 10th, 2015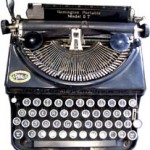 Numbers play an integral role in the titles of television programs.
Tags: 24, 24 hours, 666 Park Avenue, 90210, Advertising, audience, Beverly Hills, Beverly Hills 90210, Bundy, Bundys, Chuck Cunningham, demographic, Desmond, dream, dream sequence, DVR, Eight Is Enough, Foursome, George Costanza, Happy Days, Hurley, Just the Ten of Us, Lost, Married With Children, mathematics, milk, milk carton, Murder One, networks, Numbers, on demand, One on One, One Tree Hill, Park Avenue, Party of Five, rating, ratings, Seinfeld, Seven Days, share, shares, Six Feet Under, Stargate SG-1, stations, Super Bowl, The Nine, Three's Company, Two and a Half Men, viewers, zip code
Posted in Uncategorized | Comments Off on Television by the Numbers