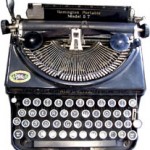 Humor, it is often said, serves us best when it is grounded in reality.  The Dick Van Dyke Show espoused this theorem.
Carl Reiner, formerly a writer and performer on Your Show of Shows and Caesar's Hour, starring television comedy pioneer Sid Caesar, created a pilot titled Head of the Family, based on his experiences.  Airing on July 19, 1960, Head of the Family starred Reiner as Rob Petrie, a writer for a bombastic television performer named Alan Sturdy.
After CBS rejected the pilot, Reiner retooled his premise.  The Dick Van Dyke Show emerged, revolving around Rob Petrie, the Head Writer for The Alan Brady Show.  Rob lived at 148 Bonnie Meadow Road in New Rochelle with his wife and his son, Laura and Richie, respectively.  Reiner's life provided hallmarks for The Dick Van Dyke Show:  Reiner had lived at 48 Bonnie Meadow Road in New Rochelle—the "1" was added for the show—worked for a legendary comedian, and engaged in the daily travails of suburban family life.
"I knew that scene, living in New Rochelle, coming home at seven o'clock, talking about what happened at the office.  And then going back to the office the next day and talking about what happened at home.  That's what I knew about, so that's what I wrote about," explained Reiner, quoted by Vince Waldron in the compendium The Official Dick Van Dyke Show Book.
Reiner cast Mary Tyler Moore as Rob's wife, Laura.  Morey Amsterdam and Rose Marie played Rob's comedy cohorts, Buddy Sorrell and Sally Rogers, respectively.  Richard Deacon played Mel Cooley, the producer for the The Alan Brady Show, a job gained by virtue of his familial connection—Mel married Alan's sister.  Reiner occasionally appeared as Alan Brady.
During the summer of 1958, Reiner created 13 episodes of Head of the Family, ultimately transforming them into fodder for The Dick Van Dyke Show, which ran on CBS from 1961 to 1966.  Fire Island, a summer escape for New Yorkers, provided a relaxed atmosphere for Reiner to manifest his thoughts into storylines, dialogue, and comedy.
Waldron writes, "Because most of his storylines were drawn from the rich fabric of his own life, the writer reasoned that he was immune to the problem of writer's block.  Whenever he felt his creativity beginning to falter, Reiner had only to glance up from his desk for inspiration.  The writer's decidedly personal connection to his material probably goes a long way toward explaining some of the more off-kilter premises that eventually found their way into the scripts for what would become The Dick Van Dyke Show, including one show that Reiner says, only half-joking, he wrote to appease the family dog."
In the September 29, 1961 issue of the New York Herald Tribune, Marie Torre noted the new shows for the 1961-62 television season.  Van Dyke pushed back regarding the critics who were, initially, dismissive.  "To be honest about it, I wouldn't call our opening show one of the better programs we've filmed so far.  We're going to use it first, nevertheless, because it sets the stage and establishes the characters.
"But boy, I wish the critics would see a few programs before they make up their minds about this or any other series.  I think it's unfortunate and unfair that we're rated by that first show."