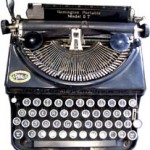 Earlier this week, the world lost an icon of television.  And New Jersey lost one of its own.
James Gandolfini died from a heart attack during a trip to Italy.  His portrayal of Tony Soprano, indelible in our memories, changed television.
After The Sopranos debuted in 1999, the gates opened for producers with television shows featuring complicated characters — The Shield, Mad Men, Breaking Bad, Homeland.  And a few more.
But it started with Gandolfini's portrayal of New Jersey mob boss Tony Soprano trying to adjust to a changing world.  Gandolfini was New Jersey, born and bred.  A Rutgers alumnus, Gandolfini rose to popular culture icon status with a breakout role that was the hub of the wheel that provided a source of pride for the Garden State.  David Chase created The Sopranos, at times providing an homage to New Jersey with scenes on location and references to places throughout the state.
We miss The Sopranos.  Especially those of us who are New Jersey natives.
The show ended its run on June 10, 2007.  And we miss it terribly.
We miss the meetings in Satriale's, the Bada Bing, and Tony's basement.
We miss the malapropisms.  Sacred and the propane.  Senator Sanatorium.  And Carmine Lupertazzi's statement about there being no stigmata attached to psychiatry patients.
And we miss Tony Soprano.
His anger captivated us.
His ruthlessness scared us.
His affection softened us.
As head of the DiMeo crime family, Tony Soprano faced tremendous struggles to keep the organization afloat.
First, Tony's uncle tried to have him killed with the express approval of Tony's mother.
Second, business associates did their best to undermine Tony, sometimes unwittingly.  Richie Aprile wreaked havoc after he was released from prison because he wanted to be boss.  Cousin Tony Blundetto killed Billy Leotardo and inspired a bloodlust in Billy's brother Phil.  And the New York family bosses were tough negotiators for profit skimming, no-show jobs, and construction bids.
Third, the elephant in the room — the ever present threat of family members 'flipping' and singing to the Feds in exchange for witness protection.
As head of the Soprano family, Tony also faced struggles familiar to any suburban dad.  Teenage daughter Meadow frequently rebelled while basking in a luxurious home in North Caldwell, New Jersey.  Wife Carmela relied on Tony for household chores, like getting the food for barbecues, a staple of life in the Soprano household.  And mother Livia needed Tony to look out for her, despite her malicious feelings towards him.  In some respects, Tony was no different than the first television dad to show life at work and at home.
Of course, I'm talking about Rob Petrie, expertly portrayed by Dick Van Dyke on The Dick Van Dyke Show.
Rob dealt with a tough, emotional, and high-strung boss — Alan Brady.  Tony dealt with a tough, emotional, and high-strung mob boss — Phil Leotardo.
Rob had a broker in keeping peace with Alan Brady – Mel Cooley, Alan's brother-in-law and producer of The Alan Brady Show.  Tony had several brokers to keep peace between families, including Carmine Lupertazzi, Junior Soprano, or Little Carmine.
And when life got unbearable for Laura Petrie, she would cry out Oh, Rob!  When life got unbearable for Carmela Soprano, the cry of Tony! would not be far behind.
The Sopranos broke ground for the television medium, pushing the edge of the envelope in the areas of language, violence, and storytelling.
Language. We heard the C-word used in every day conversation.
Violence. We saw people beat to death, not merely stabbed or shot. First, Ralphie did it to his pregnant stripper girlfriend Tracy. Then Tony did the same to Ralphie.
We never saw a clear connection, though, between the two incidents.
Storytelling.  We enjoyed storylines that were never quite tied up.
Did the Russian survive the ordeal in the Pine Barrens with Paulie and Christopher?
Did Dr. Melfi's rapist ever get caught?
And finally, what happened when the screen cut to black in the final scene?
Did Tony get killed?
Did Tony get arrested?
Or did life merely go on with Tony looking over his shoulder more than ever before?
As Junior Soprano once told Tony, All good questions.