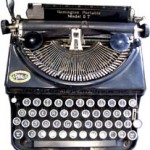 Jimmy Smits was a cornerstone on prime time television in the 1980s, 1990s, and 2000s.
In the 1980s, Smits played Victor Sifuentes on L.A. Law, working in the Public Defender's office before Michael Kuzak recruits him to the private sector, specifically, the law firm McKenzie Brackman Chaney & Kuzak.  Initially, Victor handles the firm's pro bono cases and other matters burdening the firm's workload; he soon tackles other litigation.
In the episode The Bald Ones, Victor confronts legendary attorney August Redding, played by legendary actor Ralph Bellamy; Victor's client sues Redding for legal malpractice.  Victor puts Redding on the witness stand in an explosive scene revealing Redding's loss of memory when the aging attorney cannot remember Victor's name.
Nominated for an Emmy Award for Best Actor six times during his L.A. Law tenure, Smits won once.
In the 1990s, Smits took over the lead position in NYPD Blue after the sudden departure of David Caruso.  As Bobby Simone, Smits projected a character exuding suaveness, sophistication, and strength.  With quiet confidence, Bobby gains the respect of his partner, grouchy but venerated detective Andy Sipowicz.  He also wins the love of fellow detective Diane Russell.
NYPD Blue eased out Bobby Simone in a story arc centering on a terrific problem with Bobby's heart.  In the episode Hearts and Souls, Bobby dies in the final scene.  Contrary to the show's signature of closing credits consisting of white letters on a black background, the credits initially appear in black against a white background.  Smits returns as Bobby Simone in the episode The Vision Thing as a product of Andy's imagination.  Additionally, Smits hosted the retrospective airing near the end of the show's successful twelve-year run.
Smits did not win an Emmy Award for his work on NYPD Blue, though he received five nominations.
In the 2000s, Smits played Matthew Santos on The West Wing.  A three-term congressman from Texas and a former Houston mayor, the White House is the next step in his political career.  White House Deputy Chief of Staff Joshua Lyman convinces the politico that a legitimate shot at the presidency can happen.  Initially an also-ran candidate, Matt Santos slowly gains recognition during the primaries.  When the Democratic National Convention occurs with the delegates unsure of a nominee, the aspiring candidate gives an inspiring speech concerning the freedom to choose a nominee without the pressure of power brokers deciding for the voters.
Appealing to the public's sense of individual freedom, Santos inspires the delegates.  He also gets an assist from President Bartlet, who convinces an influential New York delegate to cast the Empire State's votes for Santos.  Leo McGarry, Bartlet's Chief of Staff and a former Secretary of Labor, rounds out the presidential ticket as the Democratic vice presidential nominee.  In a narrow election, the Santos-McGarry team beats Arnold Vinick, a veteran senator from California and his running mate, West Virginia Governor Ray Sullivan.
Tags: Arnold Vinick, August Redding, Best Actor, Bobby Simone, California, Chief of Staff, congressman, David Caruso, Emmy Award, Hearts, Houston, Houston mayor, Jimmy Smits, Joshua Lyman, L.A. Law, legal malpractice, Leo McGarry, Matthew Santos, Michael Kuzak, New York, NYPD Blue, President Bartlet, Public Defender, Ralph Bellamy, Ray Sullivan, retrospective, Santa Paula, Secretary of Labor, senator, Souls, Texas, The West Wing, Victor Sifuentes, West Virginia, West Virginia Governor, White House