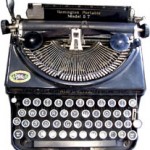 Sounds associated with baseball form a vital part of the spectator experience.  Vendors hawking beer, fans booing and cheering, and a bat meeting a ball create an aural experience at the ballpark.
For fans not watching the game in person, baseball announcers convey the game's narrative.  They are, indeed, fixtures of the National Pastime, lasting decades as the conduits for radio and television audiences.
Ernie Harwell began his career as an announcer for the Brooklyn Dodgers, but he is best known for his tenure in Detroit.  When he departed the airwaves as the Tigers announcer in 2002, Harwell expressed his graciousness.  In its 2010 obituary of Harwell, The New York Times recalled the legendary announcer's farewell:  "And rather than say goodbye, please allow me to say thank you.  Thank you for letting me be part of your family.  Thank you for taking me with you to that cottage up north, to the beach, the picnic, your work place and your backyard.  Thank you for sneaking your transistor under the pillow as you grew up loving the Tigers.  Now, I might have been a small part of your life.  But you've been a very large part of mine.  And it's my privilege and honor to share with you the greatest game of all."
Vin Scully is synonymous with the Dodgers, as was Harry Caray with the Cubs, Jack Buck with the Cardinals, and Bob Murphy with the Mets.  When the Dodgers played in Brooklyn, Red Barber's voice filled the air.  The New York Times eulogized Barber in its 1992 obituary:  "For all the appeal of his colorful language, his crisp, conversational delivery and his voice of ginger-flavored honey, what led Mr. Barber to be hailed as the greatest baseball broadcaster of his age was his on-air demeanor, from the quiet authority of his expert commentary to the homilies and psychological insights of his between-play asides."
Phil Rizzuto's exclamation "Holy Cow!" became a vocal trademark for Yankees fans.  Joe Grifasi played Rizzuto in the HBO tv-movie *61.
Bob Uecker played a parody of an announcer in the Major League movies, but his humor belies a deep knowledge of baseball enjoyed by Brewers fans.  A career .200 hitter, Uecker became a favorite guest of Johnny Carson, host of The Tonight Show from 1962 to 1992.  He also starred in the 1980s ABC sitcom Mr. Belvedere.
When NBC's Bob Costas turned 60 in 2012, Major League Baseball Network's Senior Editorial Director Elliott Kalb praised the longtime announcer in a piece for MLB.com.  Costas's work during Game 7 of the 1997 World Series between the Indians and the Marlins received special attention.
"What made the telecast unique was Costas's live prose capturing each and every storyline perfectly, without benefit of rewrites and editing.  It's one thing to say that the histories of these teams cannot be more different…it's another to have put the Indians' dismal history into such clarity.  And yes, I worked on the telecast and am very biased.  But I'll be damned if the important points not only made the air—but at the exact appropriate time, and with the exact phrasing needed."
Tags: *61, 1962, 1980, 1980s, 1992, 2002, ABC, ABC sitcom, Bob Costas, Bob Murphy, Bob Uecker, Brooklyn, Brooklyn Dodgers, Cardinals, Cubs, Detroit, Dodgers, Elliott Kalb, Ernie Harwell, Harry Caray, Holy Cow, Indians, Jack Buck, Joe Grifasi, Johnny Carson, major league, Major League Baseball, Major League Baseball Network, Marlins, Mets, MLB, MLB.com, Mr. Belvedere, National Pastime, NBC, New York, New York Times, Phil Rizzuto, Red Barber, sitcom, The New York Times, The Tonight Show, Tigers, Vin Scully, Yankees