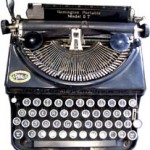 "We got the Porsche! We got the Porsche!"
I heard these words of celebration ringing on a spring night in 1986.
I was not quite 19 years old, a somewhat shy pledge at Tau Epsilon Phi, Tau Beta chapter at the University of Maryland, College Park.
With a dream to someday write a book, I was concerned on this particular night with a different type of book – my fraternity black book, a pocket-sized book containing a page for each brother's statistics, including name, hometown, brotherhood number, pledge class, questions that the brother wants you to answer by talking to other members of the brotherhood, and names of the brother's Big Brother and other fraternity family tree members.
The process was laborious, but necessary to acquaint pledges with the history, legacy, and inside stories of the fraternity house at 4607 Knox Road.
And so, I went about gathering information throughout the fraternity house to fill the black book. There was to be no work on the black book, at least temporarily. No questions answered. No family trees deciphered.
There was only celebration.
"We got the Porsche! We got the Porsche!"
The "Porsche" in the exclamations did not refer to the luxury sports car, an item of materialistic power for men of any age. Rather, it was a metaphor.  "Porsche" referred to Kappa Delta, the crème de la crème of University of Maryland sororities. KD accepted our offer to be partners for 1986 Greek Week, a festival of competitions, parties, and socializing for the university's fraternities and sororities.
Tau Epsilon Phi didn't have the brand name value, brotherhood numbers, or notoriety of other fraternities. Our sole award during the Greek Week Awards Ceremony was Fraternity With the Highest GPA. We were Arthur Miller to Kappa Delta's Marilyn Monroe.
But our brotherhood of approximately sixty members, mostly culled from the suburbs of Long Island, Baltimore, New Jersey, and Washington, D.C., had the confidence, spirit, and dedication to make KD '86 happen. As the 1983 movie Risky Business sermonized, "Sometimes, you just gotta say, 'What the f***!'"
Veni. Vidi. Vici.  We came. We saw. We conquered.
On my journey of building an author platform for my book, Blue Magic: The Brooklyn Dodgers, Ebbets Field, and the Battle for Baseball's Soul, I recalled that spring evening when "We got the Porsche!" echoed throughout the fraternity house.
And so, I set out to connect with the Porsches of baseball conferences in 2012.
The results are in.
Speaker
Bridegrooms…Superbas…Dodgers! Oh My! The Birth of Brooklyn Baseball in the 19th Century
Society for American Baseball Research (SABR) Annual Frederick Ivor-Campbell 19th Century Baseball Conference
Speaker
Meet the Mets: A Song, A Team A History
Hofstra University's New York Mets 50th Anniversary Conference
Moderator
Mascots and Batboys, The Business and Promotion of Baseball
National Baseball Hall of Fame and Museum's Annual Baseball and American Culture Conference
Speaker
From Buckeye to Black Eye: The Cleveland Buckeyes Championship Season of 1945, Jackie Robinson, and the Beginning of the End of the Negro Leagues
Society for American Baseball Research (SABR) Annual Jerry Malloy Negro Leagues Conference
I proposed. I received invitations to speak. I got the Porsche.
Veni. Vidi. Vici.
The Porsche story is one of many sources of inspiration for me. And when I think about it, I think of that rather shy college freshman.
His dream to write a book is moving forward.
I wish I could tell him.