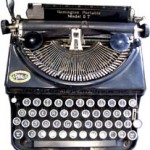 Often, an industry event honoring a veteran executive will be a chance to see and be seen. Men sport their black tie formal wear and women wear evening gowns, cocktail dresses, or fashionable pantsuits. The air is laced with industry gossip, personal and professional. Maybe a deal is hatched over drinks at the bar.
The energy is pulsing as competitors unite to honor an industry star that has survived the boardroom battles, merger melees, and corporate combat. The guest of honor rides a thunderous round of applause as he or she struts to the microphone.
And that's when the wheels often fall off the proverbial wagon.
The guest of honor talks about corporate history – past successes and future goals in a dry executive speech that seems like it should be accompanied by a PowerPoint slide show with corresponding bullet points.
The guest of honor talks about corporate history.  Commitment to community, diversity, and working class people.
The guest of honor talks about corporate history.  Pride, humility, and appreciation upon receiving the award.
The guest of honor talks about corporate history.  Blah blah blah.
The speech violates the first rule of communication.  Don't tell them the talking points, show them with a story.
Where's the story about the mother whose life was changed by the company's product?
Where's the story about the minority executive that worked himself up from the mailroom to the executive suite?
Where's the story about the guest of honor's greatest success or failure in business and how it changed his or her approach to business?
I have been to several events honoring notables in the entertainment industry.  Beyond the glitz, glamor, and glitter of the celebrities in attendance stands a forlorn opportunity in severe danger of being lost.  More is the pity considering the entertainment industry revolves around the ability to communicate.
Corporate history in an executive speech is important, but not vital. Neither are achievements, initiatives, or policies. The underlying strategy for the executive speechwriter is positioning the speaker as a storyteller with a speech that enlightens, inspires, and excites rather than informs.
Tell them and they'll forget.  Show them and they'll remember.  Involve them and they'll understand.
Industry events, particularly those of the black tie variety, are golden opportunities for speakers. Often, the opportunities are wasted as the speaker reads a list of corporate accomplishments rather than telling stories that explain the accomplishments.
Tags: black tie, corporate history, executive speechwriter, speechwriter