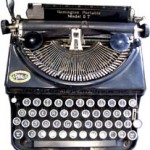 Chicago has been the setting for two television shows set in emergency rooms.  ER and E/R.
Both had multi-racial casts, unique characters arriving for medical attention, and humor as a defense mechanism to guard against emotional pain of working in a trauma situation.
ER was a cornerstone of NBC's Thursday night lineup for 15 years.  E/R lasted one season; based on a 1982 play, E/R aired on CBS during the 1984-85 season.  The former was a drama.  The latter, a sitcom.
Elliott Gould plays Dr. Howard Sheinfeld in E/R; Sheinfeld is a twice-divorced doctor moonlighting at Clark Street Hospital's Emergency Room to pay his alimony bills.  Conchatta Ferrell plays veteran nurse Thor.  Mary McDonnell took over the role of Dr. Eve Sheridan, Sheinfeld's boss and potential love interest.  Marcia Strassman plays Sheridan in the pilot.  Pamela Adlon plays Jenny Sheinfeld, the daughter of Dr. Sheinfeld.  Before he found fame, accolades, and notoriety as George Costanza on Seinfeld, Jason Alexander plays hospital administrator Harold Stickley.  Lynne Moody plays young, love-seeking, good-natured nurse Julie Williams.  In a bit of inspired casting, Sherman Helmsley makes two guest appearances as his signature character, George Jefferson.  Luis Avalos plays Dr. Tomas Esquivel.
It is, indeed, an impressive cast.  Ferrell later appeared on L.A. Law as Susan Bloom; her most renowned role, perhaps, is Berta, the wise-cracking maid on Two and a Half Men.  McDonnell co-starred with Kevin Costner in the Oscar-winning film Dances With Wolves.  Adlon voiced Bobby Hill on King of the Hill.  Jason Alexander's portrayal of Costanza is iconic.  Moody was omnipresent in the 1970s and 1980s with guest appearances on prime time television shows, including Hill Street Blues, Benson, The Love Boat, Lou Grant, Soap, and T.J. Hooker.
George Clooney appeared in both shows.  In the sitcom, he plays Ace, a paramedic with rock and roll dreams.  Ace has a band called The Body Fluids. His nickname reflects his reputation as a Romeo.  My place Ace.  In turn, Tomas recalls his younger days with a similar nickname.  Mi Casa Tomasa.
Guest stars, too, have impressive records.  Jonathan Silverman plays David Sheinfeld in the episode Son of Sheinfeld.  Silverman's body of work includes Weekend at Bernie's, The Single Guy, and The Odd Couple II, White Collar, Psych, and Law & Order: SVU.
The play E/R provided the source material for the sitcom.  The Organic Theater Company in Chicago first presented E/R in January 1982.  Stuart Gordon was the director.  Conceived by Ronald L. Berman, M.D., E/R was written by Berman, Zaid Farid, Gary Houston, Carolyn Purdy-Gordon, Tom Towles, and Bruce A. Young.