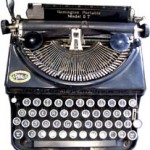 The White Shadow benefited from a large cast.  Frequently, an episode focused on one player's problems.  Always, Coach Reeves got involved.
In the episode The Great White Dope, Salami embraces bar fighting as an alternative pastime.  Undoubtedly, the popularity of Rocky, featuring another Italian fighter, inspired this episode.  Salami found himself in an emotional quandary in Salami's Affair, an episode centering on his inappropriate relationship with a teacher.
Hayward seeks vengeance when his cousin dies from heroin in Needle.  Jackson finds that an old girlfriend is now a prostitute in Dolores, Of Course.  Gomez confronts his abusive father in The Hitter.  Coolidge deals with jokes about being tall in B.M.O.C.  Goldstein fights for acceptance by his teammates in Little Orphan Abner.  Thorpe dates a girl with a reputation in Le Grande Finale.
Jackson had demons beyond ex-girlfriends being hookers.  In On the Line, Jackson creates a scandal for the Carver High team when a student reporter on the high school paper threatens to expose his gambling.  In Here's Mud In Your Eye, Reeves and the team discover that Jackson is an alcoholic.  In The Death of Me Yet, Jackson dies.  He is a bystander shooting victim in a store robbery as the team heading to the City Championship without one of its most beloved members.
The White Shadow also had episodes focusing on guest characters.  In Albert Hodges, the title character is a friend of Hayward et. al.  Hodges believes that Reeves is racist for cutting him from the team.  And he wants the team to believe it, too.  Principal Willis schools Hodges on reverse racism.  He says, "You little dumb clown. You think you're the only black kid in the world who's ever suffered? Well, let me tell you something sonny boy. You don't know nothin'. Don't walk when I'm talking to you. You ever had to stand on the side of the road, and pee in your pants because, you weren't allowed to use a white bathroom? or ride in the back of the bus and then you have to give your seat up to a white man? Do you know anything about that? Well I do. 'Cause that's how it was when I was coming up. So don't go around telling me how tough it is to be black. If there's one thing I know, it's a racist when I see one, and I'm looking at one right now."
Some episodes of The White Shadow centered on the team as a singular entity rather than spotlighting one character.  In Airball, the team heads for a basketball tournament, but must deal with their fear, frustration, and uncertainty when their plane develops mechanical trouble.  In Links, Reeves and the team confront bigotry at a country club.  In Le Grande Finale, the players take their singing talents from the locker room showers to a performance for the school.