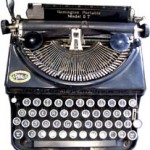 L.A. Law pushed the boundaries of network television with dialogue.  The writers employed their creativity to evade censors while maintaining script quality.  For example, the premiere episode contains a scene with Arnie Becker and a private investigator discussing the P.I.'s photographs of Barry Graham (played by John McCook), the soon-to-be-ex-husband of Arnie's client, Lydia Graham (played by Shannon Wilcox).
The investigator explains, Barry and his honey [a mistress]  poolside, on the chaise lounge, in a sex act usually described by a two-digit number.  Clever.  Suggestive.  Succinct.
In a subsequent scene, Arnie summarizes his philosophy of divorce law in a settlement conference with the Grahams. We're talking about grief, Mr. Graham.  Yours.  Your wife's.  Your children's.  We're talking about fairness.  Mainly, Mr. Graham, we're talking about money.
Abby Perkins (played by Michele Greene) rounds out the main cast of L.A. Law.  Abby is an eager associate under Ann's tutelage.  On the home front, she deals with her alcoholic husband Jim (played by Boyd Gaines).  Eventually, she divorces him.
George V. Higgins discussed the concepts explored in L.A. Law in the article Bochco's Power of Attorney in the September 15, 1986 issue of The Wall Street Journal.
"It's about how people practice on each other, those who are lawyers, using law; and those who aren't lawyers, using lawyers.  It's about deceit, duplicity, corruption and death, domination, manipulations, guile and lubricity.  Vulgar, sordid greed abounds, along with all the other grimy stuff that makes life so interesting."
"Easter eggs" appear in the premiere for sharp-eyed viewers.  During a party scene, Steven Bochco and his then wife Barbara Bosson have a cameo with no dialogue.  Also, Hill Street Blues alumnus James B. Sikking has a moment.  Bosson appeared in several of her husband's programs, including Hooperman, Cop Rock, Murder One, and Hill Street Blues.  L.A. Law was no exception.  Bosson played McKenzie Brackman client newscaster Stacey Gill in the first season episodes Slum Enchanted Evening and Raiders of the Lost Bark.
In the November 16, 1987 issue of Newsweek, the article Lust for Law by Harry F. Waters with Janet Huck details the show's influence on the legal profession.  "During intermission at a Broadway play, Harry Hamlin was approached by a lawyer who praised the actor for his "brilliant summation" in a trial scene involving malpractice.  "I taped it," he went on, "and am going to use your arguments."  It wasn't until Hamlin sat through the second act that he remembered that Kuzak [Hamlin's character] had, in fact, lost the case in question."
Further, L.A. Law impacted legal education, stimulating law school applications to record rates.  In the June 1989 edition of the ABA Journal, Charles Edward-Anderson notes the rise.  In his article Lawyering Boom, Anderson states that admission applications for the Fall '87 semester reached an all-time high.  He quotes Northwestern University Law School Dean Robert Bennett:  "I think law schools owe a great debt to L.A. Law and other media productions that glamorize the legal profession.  That and news reports of attorneys drawing record-breaking salaries are magnetizing students to law-school doors in overwhelming numbers."
Humor distinguished L.A. Law, quickly becoming a hallmark for the show in its formative phase.  In the first season episode Simian Enchanted Evening, Kuzak interrupts the civil wedding ceremony of Grace Van Owen (played by Susan Dey) to declare his feelings for her while wearing a gorilla suit.  His ploy works.  Van Owen leaves her groom at the altar.  Eventually, though, Grace falls from Kuzak's clutches into the arms of Victor Sifuentes.  This relationship culminates in the sixth season episode Say Goodnight, Gracie.  Van Owen and Sifuentes move to New York City.
Perhaps the L.A. Law writers were prescient.  In the 1990s, Both Dey and Smits went to shows using New York City as the setting.  Dey starred as Wally Porter in the first season of Love and War and Smits played Detective Bobby Simone on NYPD Blue.