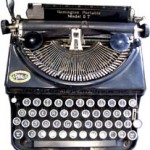 Baby boomers and Generation Xers most likely recall Rankin-Bass as the studio responsible for the stop-motion animation television specials Rudolph the Red-Nosed Reindeer and Santa Claus Is Comin' To Town.
Rankin-Bass also produced two specials that were quite mad.  Literally.
Rankin-Bass produced Mad Monster Party (1966), a full-length stop-motion animation feature film stocked with corny jokes.  The animation process is also known as Animagic.  Joseph E. Levine was the Executive Producer.
Familiar characters in a new setting, the standard theme for Rankin-Bass stories, appeared in Mad Monster Party, an homage to the horror film genres.  The character roster includes Frankenstein, Dracula, the Mummy, the Werewolf, the Creature, Dr. Jekyll & Mr. Hyde, and the Hunchback of Notre Dame.
Phyllis Diller basically plays her comedic persona as the Monster's Mate with her edgy sense of comedy.  Boris Karloff voices the main character, Baron Boris von Frankenstein.  Because of his strong association with the horror genre, Karloff adds authenticity.  He has 'created the means to destroy matter' and declares, "They must all know, know that I, Baron von Frankenstein, master of the secret of creation have now mastered the secret of destruction."  Hence, the 'mad monster party.'
Among the invitees is Felix Flanken, a hyper-allergic pharmacist, von Frankenstein's nephew, and potential heir of the monster leader position.  Indeed, von Frankenstein will retire someday.  When he does, he wants Felix to take over the leader role.  It's another reason for the party.
In another story line, Felix falls in love with Francesca, a robotic creation of his uncle's.  Mad Monster Party uses a final scene reminiscent of Some Like It Hot (1959).
When Francesca reveals her robotic nature and the impossibility of coupling, Felix responds that no one is perfect.  He makes his statement repeatedly and…robotically!  So maybe Felix and Francesca do belong together, after all.
Rankin-Bass also produced Mad Mad Mad Monsters, a cel animation television special.  This 1972 production was a follow-up to Mad Monster Party, but not technically a sequel to the storyline — most of the characters died in Mad Monster Party.
In 1970, Rankin-Bass produced an animated, comedic television special entitled The Mad, Mad, Mad Comedians (1970), a humor smorgasbord consisting mainly of real-life comedians' performances corresponding to their cartoon likenesses.  With no real room for original elements other than Bruce Stark's caricatures, The Mad, Mad, Mad, Comedians showcased the Marx Brothers, Henny Youngman, Flip Wilson, Phyllis Diller, George Burns, Jack Benny, and Paul Frees recreating W.C. Fields.
Additionally, George Jessel and Jack E. Leonard provide a narrative bridge of sorts between sketches.  Jessel's nickname was Toastmaster of the United States, a moniker honoring his emcee capabilities.
Shots of the cartoon 'audience' reveal Joe Namath, Dean Martin and Jerry Lewis, President Lyndon B. Johnson, Lady Bird Johnson, President Richard Nixon, and Pat Nixon.
Tags: 1959, 1966, 1970, 1972, Baby boomers, Baron Boris Von Frankenstein, Baron von Frankenstein, Boris Karloff, Boris von Frankenstein, cel animation, Dean Martin, Dr. Jekyll & Mr. Hyde, Dracula, Felix Flanken, Flip Wilson, Francesca, Frankenstein, Generation Xers, George Burns, George Jessel, Henny Youngman, Jack Benny, Jack E. Leonard, Jerry Lewis, Joe Namath, Joseph E. Levine, Lady Bird Johnson, Mad Mad Mad Monsters, Mad Monster Party, Marx Brothers, Monster's Mate, Pat Nixon, Paul Frees, Phyllis Diller, President Lyndon B. Johnson, President Richard Nixon, Rankin-Bass, Rudolph the Red-Nosed Reindeer, Santa Claus Is Comin' To Town, Some Like It Hot, stop-motion animation, television, television special, the Creature, the Hunchback of Notre Dame, The Mad Mad Mad Comedians, the Werewolf, Toastmaster of the United States, W.C. Fields