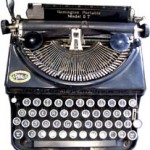 As dusk anticipated relieving the sun of its duties during the twilight of October 3, 1956, Paul Newman hustled through the stage entrance of the Mansfield Theatre, an august Broadway institution on West 47th Street in Manhattan.  Yes, that Paul Newman.
Newman was five years away from launching into movie icon status with his performance in The Hustler.  During the fledgling days of Mr. Farnsworth's magic box in the 1950s, Newman advanced his acting career with roles in legitimate theatre and live television dramas.  Consequently, he navigated the theater's backstage geography of the.
Newman arrived at the Mansfield to prepare for a prime time television appearance on I've Got A Secret.  Broadcast live, I've Got A Secret featured Garry Moore as host and a panel of four celebrities trying to deduce the contestant's secret through questions and answers.  On this October night, Newman was a contestant.  His secret – he paraded around Ebbets Field as a Harry M. Stevens vendor during Game 1 of the World Series between the Brooklyn Dodgers and New York Yankees earlier that afternoon.  And he sold a hot dog to panelist Henry Morgan without Morgan realizing his identity.
It was an elaborate scheme beautifully theorized, planned, and executed with the specificity of a Swiss watch design.  Or your grandmother's recipe for chicken soup.  Or Or pasta sauce.  Or Irish lamb stew.
After Morgan surrendered his guessing, Moore encouraged Newman to go offstage.  Moore then described the events leading up to the Ebbets Field prank.
"Henry, we not only knew that you went to the World Series ball game this afternoon.  We even contrived to have a friend call you up and invite you to go to the ball game.  We knew what seats you were sitting in.  We knew exactly where you were.  Through the good offices of Sports Illustrated, we did have a photographer out there taking pictures from time to time.  But you don't remember the occasion.  Paul, are you ready?  Maybe you'll recognize him better this way.  Paul, come out!"
Newman returned in his vendor garb and shouted a familiar refrain with heavy Brooklynese in his voice, "Get your hot franks here, ladies and gentlemen!  Get your hot franks!"  Morgan replied, "I didn't know that you looked so ordinary!"  He then certified Newman's Ebbets Field presence.
Morgan:  "Weren't you the one that we had all the trouble with, you waited on like fifty people?
Newman:  "Yes."
Morgan:  "And we were screaming and yelling."
Newman: "I understand that you were very irritated because you were very hungry and didn't have any breakfast."
Morgan:  "You were there."
Newman's working class vendor character could have been the American cousin of Eliza Doolittle, the cockney-accented, ignorant, and unrefined young woman transformed by Henry Higgins into a sophisticated lady of grace, goodness, and gentility in My Fair Lady, the smash hit musical debuted earlier in 1956 at the Mark Hellinger Theatre, four blocks away from the Mansfield.
Going incognito as an Ebbets Field vendor held an inherent risk of recognition.  Newman built an extensive résumé with credits including a breakthrough role as Middleweight Champion Rocky Graziano in Somebody Up There Likes Me, a film that premiered during the summer of '56.  Additionally, a week prior to the Ebbets Field charade, Newman starred in The United States Steel Hour television adaptation of Bang the Drum Slowly, the 2nd book in Mark Harris' literary quartet of baseball fiction featuring major league baseball pitcher Henry Wiggum.
After the secret's revelation, Newman admitted that he was "terribly nervous" in carrying out the hoax.  But his commitment to the role would have made Thespis beam with pride – Newman sold dozens of hot dogs to unsuspecting fans!
The prank's success had a downside, though.  Newman's performance required an actor's absorption worthy of Olivier, Gielgud, and both Barrymores combined.  In turn, it cost Newman an opportunity to enjoy a World Series extravaganza. Morgan remarked that Game 1 was "some game!"  Newman exclaimed, "I didn't see any of the game!"
More is the pity.
It was a Dodgers-Yankees showdown for the ages.   Brooklyn won the game 6-3.  Nine hits for each team as Gil Hodges belted a three-run home run and Jackie Robinson hit a solo shot for the Dodgers while Yankee stalwarts Mickey Mantle and Billy Martin each went yard with a one-run homer and solo homer respectively for the Yankees.
Tags: 1950s, 1956, acting career, Bang the Drum Slowly, Billy Martin, Broadway, Brooklyn, Brooklyn Dodgers, Dodgers, Ebbets Field, Eliza Doolittle, Garry Moore, Gil Hodges, Harry M. Stevens, Henry Higgins, Henry Morgan, Henry Wiggum, I've Got A Secret, Jackie Robinson, Manhattan, Mansfield Theatre, Mark Harris, Mark Hellinger, Mark Hellinger Theatre, Mickey Mantle, Middleweight Champion, My Fair Lady, New York Yankees, October, Paul Newman, Rocky Graziano, Somebody Up There Likes Me, Sports Illustrated, The Hustler, The United States Steel Hour, West 47th Street, World Series, Yankees