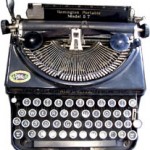 The Simpsons began as cartoon shorts on The Tracey Ullman Show in 1987.  It was the debut year of the FOX network.  FOX expanded The Simpsons to a half-hour show in 1989.  The Simpsons got so popular that FOX moved America's favorite dysfunctional family from Sunday night to Thursday night in 1990 to take on the Huxtables, America's favorite functional family.
The Cosby Show honored its competition in the first episode of the 1990-91 season.  When Rudy, the youngest Huxtable, enters a room wearing a Bart Simpson mask, her father, Cliff, chases her out.  It was Bill Cosby's tip of the hat to the cartoon hit.  Eventually, FOX returned The Simpsons to Sunday night, where it anchors the Sunday lineup two decades later.
A sample of the guest star roster for The Simpsons is dazzling.  Michelle Pfeiffer, Dustin Hoffman, Meryl Streep, Kirk Douglas, Donald Sutherland, Albert Brooks, Rodney Dangerfield, Martin Sheen, Danny DeVito, Jay Leno, Joe Namath, Alec Baldwin, Kim Basinger, Ron Howard, Jon Lovitz, and even FOX chieftain Rupert Murdoch are just a few examples.
Popular culture icons provide a wealth of story opportunities for The Simpsons.  An episode featuring Krusty the Clown's back story used several elements of the movie The Jazz Singer.  Another episode showed Homer Simpsons getting kidnapped and banished to an island similar to the island on the 1960s classic television show The Prisoner.  Of course, the episode Who Shot Mr. Burns? paralleled the greatest television mystery phenomenon of all time, the 1980 "Who shot J.R.?" plot of Dallas.
President George Herbert Walker Bush acknowledged the show's impact when he said that he wanted American families to be more like the Waltons and less like the Simpsons.  Crude, to be sure, The Simpsons carved new boundaries of humor.  Bart, a wisecracking kid, soon became the breakout character with his catchphrases "Don't have a cow, man!" and "Ay, caramba!"  The Simpsons evolved, showing highly significant hallmarks of sentimentality, humanity, and goodness.
In the episode Alone Again, Natura-Diddly, Springfield mourns the loss of Maude Flanders.  Without his wife, Ned Flanders sees some cracks in his bedrock of religious faith.  He questions God about the wisdom of taking Maude from her family.  Consequently, he stays in bed to avoid Sunday church service, his favorite weekly activity.  But Ned's faith isn't shaken for long.  He speeds to the church, getting there just in time to hear a Christian rock singer belt out a tune about finding her faith in God after rough times.
It's enough to capture Ned's attention.
After the service, Ned tells her about his recent emotional battles.  When she asks Ned if he'd like to grab a cup of coffee, she senses his uneasiness.  But she leaves the door open for when she returns from the Monsters of Christian Rock tour.  Ned's good cheer returns, evidenced by his declaration:  "Maybe we can.  My name's Ned Flanders and I'm here every week, rain or shine!"