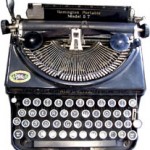 The 1997 movie Private Parts, based on Howard Stern's autobiography of the same name, has fairly rich television connections.
Stern, a shock jock, portrayed himself in the story recounting his rise from a $96 a week disc jockey to the King of All Media.  His gang of Robin Quivers, Gary Dell'Abate, Fred Norris, and Jackie Martling also play themselves.  But Private Parts did more than merely take Stern's storybook rise to fame from the page to the silver screen.  It featured future stars of the small screen.
Mary McCormack played Stern's wife Alison.  Steadfast in support of her husband as he tries to find a unique broadcasting voice, Alison was often the subject of Stern's on-air humor.  On Murder One, a mid-1990s ABC drama, McCormack starred in an ensemble cast as ambitious defense attorney Justine Appleton.  McCormack's roster of roles includes U.S. Marshal Mary Shannon on In Plain Sight, a USA drama.  Shannon's duty is shepherding federal witnesses through the Witness Protection Program in Albuquerque, New Mexico.
In the final years of The West Wing, McCormack played Deputy National Security Advisor Kate Harper.  Also sharing a West Wing-Private Parts connection is Allison Janney.  In Private Parts, she played a radio executive named Dee Dee.  In The West Wing, she played Press Secretary extraordinaire C.J. Cregg.  Later in the series, Cregg became President Bartlet's Chief of Staff.
Kelly Bishop played Howard Stern's mother in Private Parts.  On Gilmore Girls, Bishop played Emily Gilmore, mother of Lorelai, grandmother of Rory, and wife of Richard.
Film is a director's medium, but Private Parts benefited from a television veteran who drew on her experience to create realism.  Betty Thomas got her big break on NBC's Hill Street Blues in the 1980s as Officer Lucy Bates.  She got promoted to Sergeant later in the series' run.
Paul Giamatti played Pig Vomit, a radio executive.  In fact, the character is based on a real-life executive whom Stern battled regarding what's acceptable on radio.  Giamatti carved a tremendous body of work after Private Parts.  And he continues to do so.  American Splendor, Cinderella Man, Sideways, and the HBO miniseries John Adams are just a few examples.
Legendary film critic Roger Ebert wrote, "His fans will find enough of the Howard whose maxims include 'lesbians equal ratings.'  General audiences will be seduced by the film's story line, which exploits three time-honored Hollywood formulas: (1) rags to riches, (2) I gotta be me and (3) hey, underneath it all I'm really just a cuddly teddy bear.
"The movie shows the coronation of a geek.  In grade school, we learn, Howard's father made a more or less daily practice of calling him a moron."
In The New York Times, film critic Janet Maslin wrote, "Put down that 10-foot pole.  You can touch Howard Stern without it, now that his jokey, ingratiating performance in Private Parts transforms him from the scourge of the airwaves to a sweetheart of the screen.  In this sure-fire hit comedy, a cheery autobiographical gloss on the Stern legend, our hero is a great friend, wonderful husband and broadcasting pioneer, the guy who saw the fun in flatulence long before any other broadcaster would dare.  Amazingly, this all works, even if some of it looks about as authentic as Mr. Stern's movie hair."