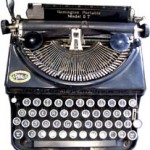 The first appearance of Tarzan in popular culture took place in the 1912 magazine story Tarzan of the Apes.  The character expanded to comic strips on January 7, 1929 under the aegis of Harold Foster.
Buck Rogers' comic strip also debuted on this date.  The difference between the two heroes is striking.  Tarzan fights in the jungle with nature providing sustenance, shelter, and weaponry.  Buck Rogers battles in the space future with gadgets.
Tarzan of the Apes (1918) is the first Tarzan movie.  It showcases Elmo Lincoln in the title role.  However, Lincoln was not the first actor to portray Tarzan on the silver screen.  How can this be true if Tarzan of the Apes is the first Tarzan movie?  Trick question.  Technically, ten year-old Gordon Griffith was the first movie Tarzan.  He plays Tarzan as a boy in the movie's early scenes.
In the silent film serial Son of Tarzan (1920), a flashback storytelling technique sets a new standard for the film industry.  Donald F. Glut and Jim Harmon explain the significance of this National Film Corporation film consisting of fifteen segments in their 1973 book The Great Movie Serials:  Their Sound and Fury.
"Son of Tarzan established a precedent for movie serials.  Previously, there had been no pictorial retelling of earlier chapters, orienting the viewers who had not seen those installments as to the plot development.  In Son of Tarzan, a pictorial recounting of the entire Tarzan legend preceded the first chapter's action.  Producers immediately realized the potential in this technique created by director Harry Revier and continued it in future serials."
Johnny Weissmuller may have originated the trademark Tarzan yell, but Frank Merrill gave Tarzan his first yell in Tarzan the Tiger (1929).  Weissmuller, an Olympic champion, portrayed Tarzan in several films, including Tarzan's New York Adventure.  Three other Olympic medal winners played Tarzan in movies — Herman Brix, Glenn Morris, Buster Crabbe.  Don Bragg played an unauthorized version of Tarzan in 1964.
Other Tarzan movie portrayals include Clint Walker's unauthorized portrayal in Jungle Gents (1954), a film featuring the Bowery Boys.  Tarzan continued to appear now and then in movies including Tarzan the Ape Man (1981) and Greystoke (1984).  The latter film does not mention Tarzan's name, though.  Disney animated Tarzan in the 1999 film Tarzan.
Tags: Bowery Boys, Buck Rogers, Buster Crabbe, Clint Walker Jungle Gents, Don Bragg, Donald F. Glut, Elmo Lincoln, Frank Merrill, Glenn Morris, Gordon Griffith, Herman Brix, Jim Harmon, Johnny Weissmuller, National Film Corporation, popular culture, Son of Tarzan, Tarzan, Tarzan of the Apes, Tarzan the Tiger, Tarzan's New York Adventure