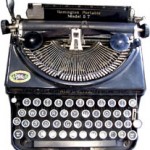 Wiseguy aired on CBS for four seasons, from 1987 to 1990.  Ken Wahl starred as Vincent "Vinnie" Terranova, a federal government agent in the Organized Crime Bureau.  Terranova went deep undercover to establish viable criminal credentials.
In the beginning, Vinnie Terranova has completed an 18-month prison stint in New Jersey, a scheme to establish credentials for the underworld.  Jonathan Banks played Frank McPike, Vinnie's government handler.  Banks appeared in Beverly Hills Cop as one of the henchman for Victor Maitlin, the nemesis of Eddie Murphy's character, Axel Foley.  Rounding out Vinnie's team is Jim Burroughs, also known as Lifeguard.  His mission is to provided a communications link to McPike.  If Vinnie gets in trouble, he calls Lifeguard with appropriate codes, thereby triggering backup resources.  Jim Byrnes played Lifeguard.
Wiseguy rarely aired self-contained episodes.  Rather, it used story arcs comprised of multiple episodes to tell its tales.  Its first story arc depicted Vinnie becoming a trusted member of the mob family ruled by Sonny Steelgrave, played by Ray Sharkey.  When he discovers Vinnie's true identity, Steelgrave electrocutes himself.  The second story arc showcased Kevin Spacey as Mel Profitt, an international criminal with roots in arms dealing.
Other story arcs focused on white supremacy, New York City's garment district, a Japanese yen counterfeiting conspiracy, mafia wars, a small fictional town in the Pacific Northwest rooted in corruption, a Cuban-American crime lord, the drug trade in New York City's school system, and the record industry.
In the fourth season, Vinnie is presumed dead after he disappeared.  Steven Bauer replaced him in the title role.  A Wiseguy tv-movie aired on ABC in 1996, starring Wahl reprising his role.
The guest stars of Wiseguy gave Wahl et al. added to the quality of the stories; they include Ken Jenkins, Patti D'Arbanville, William Russ, Glenn Frey, David Spielberg, Paul Winfield, Tim Curry, Eric Christmas, George O. Petrie, Darlanne Fluegel, Stanley Tucci, Jerry Lewis, Patricia Charbonneau, Paul McCrane, Deidre Hall, Norman Lloyd, Maximilian Schell, Tony Denison, Ron Silver, Deborah Harry, Melanie Chartoff, Chazz Palminteri, David Strathairn, Eddie Bracken, Jessica Steen, Stephen Root, Richard Portnow, Jon Polito, Joan Severance, Annette Bening, Mick Fleetwood, Dan Lauria, Billy Vera, Ron Dean, Thomas Ian Griffith, Tim Guinee, Stan Shaw, Georgann Johnson, James Stacy, Fred Dalton Thompson, and Stanley Tucci.
Wahl starred in the 1979 movie The Wanderers, based on the novel of the same name by Richard Price.  Set in the early 1960s, The Wanderers gets its title from a gang's moniker in the Bronx.  Janet Maslin of The New York Times wrote, "[It] isn't a gang movie, although it has all the earmarks of one.  The Wanderers are sweet, harmless high school kids united by their matching satin jackets, their spirit of fraternity and their very understandable fear of some of the bat-wielding loonies in their Bronx neighborhood.  The movie introduces all this in a magical opening sequence, with an overhead shot of the gleaming skulls of the Fordham Baldies, who are hanging around outside Alexander's until a Wanderer has the bad luck to annoy them."