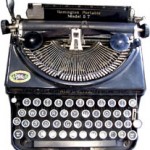 Brandon Tartikoff saw the best of times and the worst of times during his reign as the programming chief for NBC in the 1980s.
The best of times:  Hill Street Blues, L.A. Law, Miami Vice, Cheers, St. Elsewhere, Family Ties, The Cosby Show, Hunter, Late Night with David Letterman, Crime Story, Knight Rider, The A-Team, The Golden Girls.
The worst of times:  Manimal, The Powers of Matthew Star, Misfits of Science, Lewis & Clark, Hull High, Pink Lady, Gavilan, Nightingales, The Nutt House, Mr. Smith, Partners in Crime.
Rarely does the public know a television executive's name.  Tartikoff was the exception, appearing as himself on Night Court and hosting Saturday Night Live.  In his 1992 autobiography The Last Great Ride, Tartikoff explained the realities of ratings, missed opportunities, and severe pressure in the boardrooms of television networks.  The Last Great Ride pulls back the curtain to reveal the story of a baby boomer who possessed extraordinary passion for the television industry.
Tartikoff, with no holds barred, spills the details of how NBC wanted Matthew Broderick instead of Michael J. Fox for the role of Alex P. Keaton in Family Ties, how William Devane lost the role of Sam Malone in Cheers, and how The Cosby Show helped rebuild NBC's prime time lineup.
When he and his oldest of two daughters, eight-year-old Calla, suffered injuries in a car accident near Lake Tahoe on January 3, 1991, Tartikoff saw a life of glamor, privilege, and wealth submit to tragedy.  Calla suffered a brain injury, which required Tartikoff and his wife, Lilly to summon emotional strength required to work towards Calla's recovery.
During this period, Tartikoff reworked his viewpoint of television, largely because it provided the only source of entertainment as he recovered.  Later in 1991, after Tartikoff left NBC to run Paramount Pictures, he gave an interview to Rick Du Brow of the Los Angeles Times, highlighting the effect of television being his sole oasis of distraction.  Tartikoff said, "One night I found myself watching a documentary on Coney Island on PBS.  So you say, 'What am I looking forward to?'  I'm in the 18-to-49 demographic group.  It wasn't like the halcyon days of NBC when 'St. Elsewhere' was on Wednesday, 'Hill Street Blues' was on Thursday, or 'L.A. Law.'  It seemed like what we had been reduced to was just endless variations of basic standard sitcoms.  Even in the ones that were slightly better made, it's like the rhythms were all the same."
Quite an assessment from the man who spearheaded a revolution in prime time programming, including shows with multiple story arcs.
Tartikoff's reign at Paramount Pictures lasted 15 months.  Family priorities overtook Hollywood necessities.  Bernard Weinraub of The New York Times quoted Tartikoff in the October 30, 1992 article "Tartikoff Resigns at Paramount" to explain the source of the split.  Tartikoff said, "The main point was to help Lilly with Calla.  I looked at my wife and saw that the grind and ordeal were getting to her, and said things will happen positively for Calla only if I come to New Orleans.  I felt awful.  It was unfair to make Lilly the only parent and going through 18-hour days of shuttling Calla back and forth in a strange city, with no friends or companions, while I was going to screenings and Morton's and pretending everything was fine, which it wasn't."
Brandon Tartikoff died on August 27, 1997 from cancer, specifically, Hodgkin disease, a type of lymphoma, which he had battled three times.  He was 48 years old.