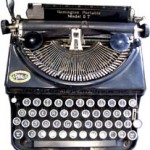 After James Gandolfini died last month, HBO announced that it will make The Sopranos available on demand.  I just finished screening Season 1.
Being a native of northern New Jersey, I get a kick out of seeing or hearing places mentioned that I know.  Los Angeles can take that kind of thing for granted.  Garden Staters, not so much.
The hallmark settings of The Sopranos continued throughout the show's run.  Satriale's Pork Store.  Bada Bing.  The Sopranos' house.
Characters, whether main, recurring, or guest, were three dimensional, not merely cardboard cutouts of wise guys from mob movies that we've seen before.
Richie Aprile was cold-blooded, taking what he wanted through violence without going through the proper channels of leadership.  It was a contrast to his brother Jackie's methodical yet prosperous reign.
Tony Soprano depicted a man frustrated by work and home.  The show's first season promotion posters summed up Tony's problem with this caption:  If one family doesn't kill him, the other one will.
Hesh Rabkin was a friend of the Soprano family dating back to the 1960s when he worked with Tony's father, Johnny Boy Soprano.  Hesh had penchant for statuesque black woman, owned horses, and basked in the glow of music royalties from the company he owned with Johnny Boy — F Note Records.
But there was another character that I noticed in screening the episodes again.  Food.  It was prevalent throughout The Sopranos.  Tony had business and family dinners at Vesuvio restaurant owned by his childhood friend, Artie Bucco.  Also, the Sopranos' Sunday night dinners and barbecues became a staple of the show as did meetings at Satriale's Pork Store.
So why does food play such an important role in Italian-American culture?  Maria Dorfner, former CNBC health reporter and author of A Little of This, A Little of That!  Health, Heart & Humor in an Italian-American Kitchen, says that the culture's embrace of food stems from family.
"Food was Facebook when I grew up.  It's a time to share stories, laugh, and, of course, eat.  Sure the food is delicious, but the real joy is communicating and bonding with family.  Ultimately, it's about love.  The meals are prepared, served, and eaten with love.  It's amazing how you can have a bad day at school or work, but enter Grandma's or Mom's kitchen and worries fall by the wayside because everything that truly matters in life is in one place.  Italian-American families are close knit because of food.  Dinners with family are extremely grounding.  The dinner table is the first place where we learn how to listen and communicate."
Italian food can be very rich and carbohydrate heavy.  Dorfner says that it can also yield health benefits, if eaten properly.
"The key is moderation.  My family's biggest meal is on Sunday.  We eat early in the afternoon, around 3:00 pm after Mass.  Typically, we go for a walk afterwards to burn off some calories.  Tomatoes, a primary ingredient in an Italian-American kitchen, have lycopene.  Wine is also a great source of antioxidants.  Once a year, you might grab a Zeppole at a fair.  But it won't do you in.  Again, moderation must be practiced.  A 10-course dinner that feels like it will never end is not uncommon.  This may sound unhealthy, but portion control will help.  You put a little of everything on your plate, eat, and enjoy!  That's Italian!  And healthy!"