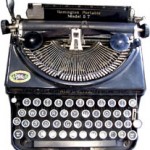 Today marks the 25th anniversary of the premiere of Beverly Hills, 90210.  During its freshman season, 90210 added value to the nascent FOX network, which targeted a younger demographic with its programming, much like ABC did in the late 1960s and early 1970s with The Mod Squad and Room 222, among other offerings.
In fact, 21 Jump Street, one of the first FOX shows to achieve success, used the Mod Squad model of young detectives going undercover to infiltrate areas dominated by youth, for example, high schools.  FOX debuted in 1986 with a handful of promise on its schedule, including The Tracey Ullman Show, America's Most Wanted, It's Garry Shandling's Show, Duet, Married With Children and The Simpsons, which originated as a sketch on Ullman.
90210 did not overwhelm audiences with its depiction of high school students at fictional West Beverly Hills High School.  FOX extended the show's first year into the summer, a natural progression availing the writers of more storylines.  After all, students had lives beyond the hallowed halls of West Beverly High.  Summer had been used to burn off unsold pilots and air reruns.  With six original episodes, 90210 created momentum that continued in the show's second year.  It was a successful strategy that FOX duplicated the following summer, by which time 90210 was a Goliath.
Miles Beller reviewed 90210 in The Hollywood Reporter, comparing it to The Beverly Hillbillies, a CBS juggernaut in the 1960s.  Both shows featured new Beverly Hills residents, trying, sometimes struggling, to acclimate to their new surroundings, neighbors, and customs.  "Thankfully, Fox Broadcasting Co.'s Beverly Hills, 90210 is no Beverly Hillbillies," wrote Beller.  Rather this new series, as found in its 90-minute debut telecast, is an interesting treatment of the fish-out-of-water outing.  B.H., 90210 transports a Midwestern family, the Walshes, out west to B.H.  And, primarily, the central characters followed are the clan's two twin teens, Brandon (Jason Priestly [sic]) and Brenda (Shannen Doherty) and their new lives in such odd Bev Hills places as high school."
Regarding her Beverly Hills peers, Brenda assesses, "Everybody here looks like they just stepped out of a music video."
Created by Darren Star, 90210 benefited from the insights of Aaron Spelling, the producer extraordinaire responsible for several hit shows of the 1970s and 1980s, including Hart to Hart, Vega$, The Love Boat, Fantasy Island, Dynasty and Hotel.  Spelling injected soap opera elements that fueled storylines continuing through several episodes.
In his 2006 obituary of Aaron Spelling, Adam Bernstein of The Washington Post quoted a comment made by the prolific producer regarding his shows:  "I think there is a need to escape.  I think it is a release valve that keeps people from blowing their brains out or having nervous breakdowns.  We find that the majority of our audience is worried, really worried, about the cost of food, how much it costs to send your kid to school, the cost of clothes.
"Unfortunately, we often have to make the choice between 150 critics and 150 million Americans out there, and I have always felt that my job was to please [the viewers].  To entertain them."
Beverly Hills, 90210 fared better than another FOX entry inspired by the city synonymous with luxury.  Down and Out in Beverly Hills was the first FOX show to be cancelled.
Tags: 1960, 1960s, 1970, 1970s, 21 Jump Street, 90210, Aaron Spelling, America's Most Wanted, Beverly Hills, Beverly Hills High School, Darren Starr, demographic, Duet, Dynasty, Fantasy Island, FOX, Fox Broadcasting, Fox Broadcasting Co, Garry Shandling, Goliath, Hart To Hart, Hotel, It's Garry Shandling's Show, Married With Children, Minnesota, Mod Squad, music video, Room 222, The Love Boat, The Mod Squad, The Simpsons, The Tracey Ullman Show, Tracey Ullman, Vega$, West Beverly Hills High School