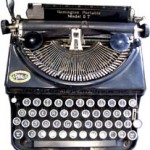 Ebbets Field debuted right before the beginning of World War I.  Groundbreaking for its time, Ebbets Field joined Detroit's Tiger Stadium, Cincinnati's Crosley Field, Boston's Fenway Park, and Chicago's Wrigley Field during this period as monuments to baseball with architecture showcasing excellence in craftsmanship.  The new stadia also answered the need for more seating.  They were built to last decades.  A century, even.
Wrigley and Fenway remain, its owners having invested millions of dollars in renovations while keeping the basic structure, form, and charm of the ballparks as they enter their second century.  Would that it were so for Ebbets Field.  Demolished in 1960, it stands only as a memory for Brooklynites who measured life by balls and strikes recounted by broadcaster Red Barber rather than breaths and heartbearts.
Ebbets Field's life as a legendary baseball edifice contiguous to the lives of Brooklyn Dodger fans is the cornerstone of a legacy belonging to a man who climbed up the team's executive ladder from office clerk to owner.  If the Dodgers organization ever creates a coat of arms to reflect its remarkable legacy, his name will undoubtedly enjoy a prominent place in the escutcheon – Charles Ebbets.  Baseball's unsung hero.
Where detractors saw a fetid section of Flatbush appropriately named Pigtown with odors that could make a sewer worker convulse, Ebbets envisioned fragrances of salted peanuts filling the air in a grand arena to replace the aging Washington Park, the Dodgers' home field.  He bought parcels of land and pieced them together until he had enough to house a stadium fit for the escalating popularity of baseball.  Ebbets Field debuted on April 5, 1913.
Charles Ebbets built a new stadium because he believed in the people of Brooklyn.  And the people of Brooklyn believed in the Dodgers.  The New York Times extolled this relationship dynamic in 1912, a year before Ebbets completed his vision.
"There is no greater optimist in baseball than President Charles H. Ebbets of the Brooklyn Club.  For thirty years he has been in baseball, and all that time he has had confidence in the Brooklyn fan.  Through many seasons of losses and disappointments he has carried the Trolley Dodgers, losing money year after year, when those about him lost faith in the game as a paying proposition.  But the confidence of Mr. Ebbets has never been shaken.  He believed years ago, as he does to-day, that Brooklyn is a major league city and that it would support a good ball team.
The Brooklyn fan has come to appreciate the efforts of Mr. Ebbets, and the game nowadays is a big proposition."[i]
Ebbets' financial commitment rendered further praise from the Times.
"It takes some nerve and perseverance to stand by a big baseball proposition like the Brooklyn club when it wasn't paying.  Season after season Mr. Ebbets lost money.  Some seasons he would just about break even.  It never looked like a gold mine.  Everybody who was ever connected with the club lost confidence in the investment except Mr. Ebbets.  He stuck to it to the end, feeling confident all the time that Brooklyn would rally to the club and support it properly.  And he was right.  Brooklyn gradually began to pick up a little pride in its ball team.  The crowds at Washington Park began to grow.  The Brooklyn fans increased until now there is as much local pride over the Trolley Dodgers in Brooklyn as there is in any club on the National League circuit.  Win or lose the Brooklyn fans are with the team."[ii]
Loyalty to the Dodgers was in Brooklyn's DNA.  Rooting for them was not a pastime, however.  It was a way of life that placed a psychic salve on a borough burning with resentment bordering on loathing from its annexation to New York City in 1898.  Once the 4th largest city in America, Brooklyn forfeited independence when it joined the expanding metropolis.
With Brooklyn's Washington Park outdated and undersized for a growing fan base, Ebbets' Pigtown investment would be practical, a brick-and-mortar stanchion for leisure lined with fervor.  Such is Brooklyn's devotion to baseball.  Ebbets cultivated the fans' loyalty like a farmer devoted to his credo – be good to the soil and the soil will be good to you.
And so it was.